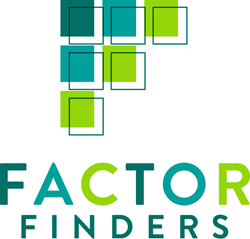 Cleveland, OH (PRWEB) February 15, 2016
Factor Finders is excited to announce the redesign of http://www.factorfinders.com, a website devoted to helping small business owners secure working capital though accounts receivable factoring and alternative lending solutions.
Improving visitor experience was the goal behind the redesign. The updated site provides a clean, user-friendly experience to help visitors easily access information on accounts receivable factoring and other business financing options. Features include a simplified navigation structure, online chat and click-to-call functionality for improved customer support. The site features a fully-responsive design, adapting its display for optimal viewing any mobile device.
The website's refreshed look, combined with engaging visuals and content, provides a better experience for visitors. Thanks to the improved design, it's easier than ever for small business owners to connect with Factor Finders and learn more about funding options for their business.
Factor Finders is a B2B funding intermediary that matches business owners with the best accounts receivable factoring company for their unique needs. Founded by a seasoned factoring professional, Factor Finders understands the needs of small businesses and uses that expertise to identify the optimal funding source for clients. Visit factorfinders.com to check out the new look and get more information about Factor Finders' accounts receivable factoring services.