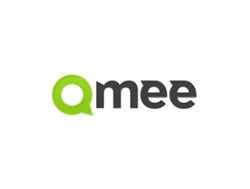 Chicago (PRWEB) February 11, 2016
Valentine's Day can be an exciting holiday for creative gift givers, but if a significant other is not as thoughtful, a horrible gift could ruin your day. Chocolate, flowers and jewelry are some of the typical top picks on February 14th, but actual searches compiled by free browser app and ultimate online shopping resource, Qmee, prove that some folks are looking for gifts that might send their valentine running.
An emerging addition to search engines such as Google and Yahoo, Qmee, is a free browser app that removes the pressure of hunting for the best prices on gifts, while providing cashback rewards just for using its services.
Qmee's Chief Savings Predictor, Amy Allen, has compiled the worst gifts that consumers have been searching for this Valentine's Day. Purchasing any of the horrible gifts listed below is a sure way to make a date cringe. Below, the company has compiled the top five least romantic gift ideas that lovebirds should bypass this year:

Visa Gift Card – When Valentine's Day rolls around, sincerity is the best gift to give, but a Visa gift card doesn't represent that notion. Getting a prepaid debit card can be a nice gift for a niece or nephew that lives in another state, but it won't be appreciated by a special someone.
Gym Membership –Signing someone up for a gym membership or enrolling in a couple's fitness class may send the wrong message. Valentine's Day is supposed to represent the love you have for someone, not that they need to lose weight.
Candy Bra – Candy and lingerie are standard go-to gift choices for Valentine's Day, and it makes sense for someone to give sweets to their sweetie. However, don't take this idea a step too far with edible clothing.
Generic Drugstore Gifts – The checkout line at the drugstore is not the place to shop for a Valentine's Day gift. The holiday might only be a few hours away, but do not panic and buy whatever is within reach. The last thing a Valentine wants is a pack of gum and a gel pen.
Themed Fast Food Dinner – Every restaurant under the sun is promoting a Valentine's Day deal, but no one appreciates a drive-thru meal on the special day. Dinner at a Michelin-starred restaurant is a perfect gift, but a value meal doesn't have the same allure.
Qmee users earn an average of $60 per year for simply doing what nearly all Internet users are already doing on a daily basis – searching online. Founded with the singular goal of putting the consumer back at the center of the Internet, Qmee users have earned more than half a million dollars since its launch in 2013. The ultimate online resource offers price comparisons and applicable coupons for all your shopping needs from Valentine's Day through the holiday season.
To get paid for searching online, go to http://www.Qmee.com.
About Qmee.com
Qmee is the ultimate online resource, offering automatic price comparisons, applicable coupons and rewards for shopping everyone's favorite brands. The app allows consumers who make search engine queries to receive better results, top deals, and also to be paid for clicks into the links they otherwise would select for zero reward. The fastest-growing search-loyalty app and price comparison website, Qmee was launched in 2013 by Nick Sutton and Jonathan Knight, longtime friends and software executives with collective experience in software, investment banking and building startups. Featuring a true cash bank that allows consumers to withdraw their funds through a PayPal account or to redirect their earnings to local and national charities, Qmee is an innovator in the rewarded-search, coupon and price comparison space with more than 190,000 U.S. users. To learn more about Qmee or to register to make shopping a more enjoyable and affordable experience, visit http://www.Qmee.com.