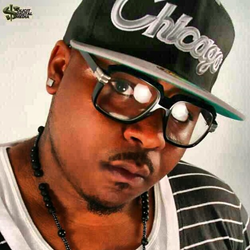 Augusta, GA (PRWEB) February 11, 2016
Today Coast 2 Coast Mixtapes announce the release of "JuiceSause", the latest music video by CapriceGully. The video can currently be viewed in its entirety at the Coast 2 Coast Mixtapes website.
CapriceGully is currently seeking press opportunities, interviews, features, and more. He can be reached through his official Twitter page.
About CapriceGully: Rushawn Damar James, AKA, CapriceGully was born on August 30, 1984, In Long Island, NY. Living in a single parent home, hoping for a better life, his mother moved the family to Augusta, GA. Going through the trails & tribulations of life, he found his love for music by writing poetry that reflected his urban lifestyle. CapriceGully, experienced his first taste of success through the group he started called "STREETCAMP". They produced such local hit titled "Georgia Talk", and " You aint saying nothing" The group successfully landed their material on several mixtapes. The group also performed in a plethora of talent show cases. At a later date the group decided to split up to allow certain aspiring artist in the group to start solo careers. CapriceGully started recording solo local mixtape records & doing open mic's around the CSRA. He released a ep album with six records that was self titled CapriceGully with the smash single "GoLive" that took over the summer of 2010. The record landed him in local radio rotation, and Opening up shows for Indy & major artist such as Travis Porter, Grand Hustle, Blood Raw, Bobby Valentino and many others. In 2013 CapriceGully released his first line of official mixtape titled "UnsigendHype" that is featured on DatPiff.com & had landed him more radio spins locally and shot two videos of the project that made a lot of buzz. The videos "Get Dat Doe" and "That's the Move" hit viral sites such as Vladtv.com, SayNoMo.com and other social network sites. In 2014 CapriceGully is gearing up to release his second installment "UnsignedHype2" . Look out for the New single released in titled "JuiceSauce ". Be on the look out for the next hottest artist to come out the south CapriceGully.
About Coast 2 Coast Mixtapes:
Coast 2 Coast Mixtapes are the most widely distributed mixtapes in the world, with over 100 million downloads/plays generated by over 300 volumes officially hosted by major artists. Coast 2 Coast has a solid reach in the new music industry with a digital magazine, DJ coalition, industry tips blog, yearly convention, and more. Coast 2 Coast Mixtapes represents a unique opportunity for artists of all urban genres, from major to indie. For more information, visit http://www.coast2coastmixtapes.com.