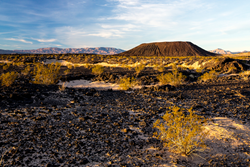 "This is one of the most significant land conservation gains in the past two decades." - Brian O'Donnell, Executive Director of the Conservation Lands Foundation
Joshua Tree, CA (PRWEB) February 12, 2016
The Conservation Lands Foundation welcomed President Obama's planned designation of the Mojave Trails, Sand to Snow and Castle Mountains National Monuments in the California desert.
"The California desert is a remarkable area with one of the most diverse landscapes in our state," said Mariana Maguire, Southern California Associate Director for Conservation with the Conservation Lands Foundation. "This designation comes in response to nearly a decade of collaboration by local leaders, business owners, off-road vehicle groups, veterans, local conservation organizations, faith leaders and members of California's congressional delegation. Local leaders understand that we can both protect the natural wonders that draw visitors to the California desert and support outdoor recreation and tourism important to our economy."
The three new national monuments – Mojave Trails, Sand to Snow and Castle Mountains – are about a four-hour drive from Los Angeles. These monuments will protect important wildlife habitat for mountain lions, bighorn sheep and California desert tortoises and more than 250 species of birds as well as incredible natural features including year-round streams, rugged mountains, extinct volcanoes and sand dunes. These designations will also preserve ancient petroglyphs and areas of historical importance.
"The designation of the Mojave Trails, Sand to Snow, and Castle Mountains National Monuments is one of the most significant land conservation gains in the past two decades. The permanent protection of public lands in the California desert is a major conservation win for the American people," commented Brian O'Donnell, Executive Director of the Conservation Lands Foundation. "In particular, the Mojave Trails National Monument will preserve striking desert lands linking Joshua Tree National Park and Mojave National Preserve. Conserving and connecting this habitat will help the desert, its wildlife and communities adapt to a changing climate and maintain it scenic beauty."
The national monuments will be accessible to the public for recreation activities including hiking, horseback riding, backpacking, fishing, and bird watching. The designations also protect important aspects of our country's history, including the longest undeveloped stretch of historic Route 66 and stunning cultural sites, including Native American petroglyphs.
This region welcomed almost 4.2 million visitors to areas managed by the Bureau of Land Management (BLM) and more than 3.2 million visitors to the three desert national parks. The designation of the Mojave Trails, Sand to Snow and Castle Mountains National Monuments will enhance public recognition for these areas, bringing more attention and visitors to the area.
"Once again, we see that it's possible to balance the protection of America's natural, cultural and historic legacy with support for local economic growth, existing mining claims and renewable energy development in appropriate areas," stated Doug Wheeler, former California Secretary for Natural Resources and member of the Conservation Lands Foundation's Board of Directors.
The Mojave Trails and Sand to Snow National Monuments will continue to be managed by the BLM and become part of the growing system of protected lands around the West that are set aside for conservation and managed by the BLM as part of the National Conservation Lands.
"There are few actions that a President can take that will be celebrated by future generations," said O'Donnell. "Through these designations, President Obama has given California and all Americans an enduring gift."