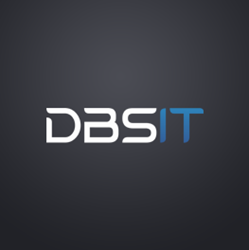 When it comes to customer satisfaction, our goal is to go beyond your expectations.
Perth, WA, Australia (PRWEB) February 29, 2016
The fashion industry in Australia continues to grow, with overseas brands attracted to the secure economy. This year is expected to see plenty of new arrivals from Asia, Europe, and the US.
Currently only 39 of the top 250 retailers in the world are open for business in Australia, meaning there's definitely room for more.
Perth Business IT support company DBS IT has announced more service to the fashion industry in Australia, news which is sure to be welcome with the impending arrival of international competition.
Marks & Spencer will be coming to Australia, a one-stop shop for home-wares, food and fashion. Banana Republic, Under Armour and J Crew are also expected to open stores in 2016, and the makeup favorite Sephora will be expanding, as will Top-shop/ Top-man.
In July, Swedish H&M said that Australia was its strongest international market, and COS, its sophisticated "older sister" recently opened stores in Melbourne and Sydney.
Mr Price, a South African chain opened in October in Australia, giving Kmart and Target some serious competition. And for those who like their active-wear, Decathlon, a sportswear retailer from Europe is expected to enter Australia, and the ever-popular Forever 21 moved into Brisbane in 2014.
Uniqlo, famous for its comfortable, well-made basics, is now open in Queensland, Victoria and NSW, and the Japanese retailer is doing well in the Australian market. (http://www.dailytelegraph.com.au/business/big-shops-planning-aussie-invasion/news-story/c98c95e39340c4013caebff8a3111541)
The industry is doing particularly well in South Australia, a state that has struggled with job losses in manufacturing and mining, with the fashion industry opening up opportunities for employment. Twenty-five established and emerging local designers were on show for the Adelaide Fashion Festival last year, and Adelaide-based Australian Fashion Labels is planning to hire more staff, after beginning with just a few in 2007 to more than 145 in 2015- 68 of them employed in the last 12 months.
Like many industries, the fashion industry can greatly benefit from IT support and consulting with a knowledgeable and experienced company. Enter DBS IT, a software development company offering business IT support in Perth and throughout Australia.
When asked for a comment about their recent announcement, a spokesperson for DBS IT said: "It's heartening to see the fashion industry continuing to grow in Australia, especially during a time where so many other industries are struggling. With the entry of international brands, this can only be good news for the industry and customers, and DBS IT Australia is available for IT support 7 days a week."
Indeed, as one of the top IT managed Service company in Perth, DBS IT have long looked to their customer service as one of the main reasons for their success, and their repeat clients certainly attest to this.
For businesses looking for business IT support in Perth, DBS IT offers a wide range of services including software development and IT outsourcing.