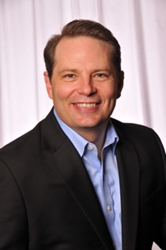 San Mateo, Calif. (PRWEB) February 16, 2016
22otters, a leading-edge patient-engagement and virtual care-management solutions company, announced today that Trent Sterling has been named president and CEO. In his new role, Sterling will be a driving force in market expansion for 22otters as it broadens its reach among health care IT companies, health care delivery systems, health care payers, ACO's and care-management companies.
22otters delivers a series of customizable, interactive dialogs that are assembled into custom digital care packages and delivered to patients via mobile apps, portals and Interactive Voice Response systems. The 22otters two-way speech-enabled interactive solution extends the reach of care-management professionals by automating routine interactions while retaining the human touch of the care manager, which can improve management of chronic and acute conditions, reduce costs and improve care plan adherence.
"Trent's extensive background in eHealth and patient engagement will be invaluable as 22otters ramps up sales and market expansion," said Vinod Khosla, Founding Partner of Khosla Ventures, the lead investor in the company. "He has a proven track record of growing companies and building solutions that help people make better healthcare decisions."
Bob Quinn, founder of 22otters, said, "We are delighted that someone with Trent's superb background and expertise has chosen to join our company; together we will be reinventing how people receive care assistance at home."
Prior to joining 22otters, Sterling held executive leadership roles within the StayWell group of companies, including CEO of StayWell, CEO of Krames StayWell and CEO of StayWell Custom Communications. Prior to this, Sterling co-founded a private health portal platform called DoHealth, and worked in hospital management and consulting.
About 22otters
Based in San Mateo, Calif., 22otters is a health information company that provides leading-edge technology for patient engagement, care-team coordination and analytics-driven care-plan adjustment. The 22otters application uses best-of-breed mobile and digital-engagement tools to extend the reach of care management, improve care plan adherence, reduce costs, and transform care for people with acute and chronic care needs. The multi-channel, multi-language platform results in better management of chronic conditions, better pre- and post-procedure communication, reduced no-shows, readmissions and non-adherence as well as improved patient perceptions of their providers. The company has received funding from Khosla Ventures and Nuance Communications. To learn more, visit http://www.22otters.com.
Media contact
Barbara Tabor
(651) 450-1342
barbara(at)taborpr(dot)com