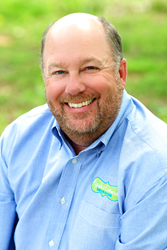 "In the last five years, job growth within franchises has been more than 20 percent higher than all businesses throughout the economy."
Atlanta, GA (PRWEB) February 17, 2016
Business is booming for small franchises, according to Franchise Business Outlook: 2016, the latest report by the International Franchise Association (IFA). According to the report, which was released in January, job growth in the franchise sector is expected grow 3.1 percent this year, exceeding non-franchise growth. In the last five years, job growth within franchises has been more than 20 percent higher than all businesses throughout the economy.
Wade Brannon, president of Pigtails & Crewcuts, an Atlanta, Georgia-based children's hair salon franchise, has seen that growth firsthand. Brannon has managed business growth for more than three decades, first in the specialty food franchising business, growing a franchise called Heavenly Ham to more than 230 stores across the country, before it sold to HoneyBaked Ham. As the head of Pigtails & Crewcuts, he's led the business from a single salon to nearly 50 locations across the country. According to Brannon, strong business growth indicators make 2016 a great year to invest in a franchise business.
"We've seen some solid growth at Pigtails & Crewcuts in recent years, and we credit that to a number of things. For one, the economy is improving and more people have the financial freedom to invest in their own business," says Brannon. "But probably the thing we hear the most at our franchise office is that people want to run their own business, but they also want support and training from experts in the field. That proven track record is really the biggest bonus of choosing a franchise business."
According to IFA, the number of franchise establishments will grow by about 1.7 percent in 2016, adding about 13,359 businesses to reach 795,932. In doing so, the growth will add about 278,000 jobs. Over the last five years, franchise businesses have added nearly 1 million jobs to the economy, for a total of 9.1 million.
Franchise businesses cover 10 different general categories. In 2016, the strongest growth is expected to happen in the areas of lodging, retail products and services, quick service and table service restaurant business lines and business services, according to IFA.
Brannon says that when researching franchise business opportunities, potential owners must perform due diligence. "Not all franchise opportunities are created equally," says Brannon. "Each operation runs differently, charging vastly different fees and providing varying levels of training and support. Before entering into a franchise agreement, it's imperative that you know the questions to ask and the answers to look for."
Brannon shared the following tips to keep in mind when researching franchise business opportunities.
1. Ask the right questions and know the costs. As in all businesses, there are going to be upfront costs when investing in a franchise. When speaking to prospective franchisors, asking them questions about how much it will cost to invest in the franchise? What are the average sales? How are other franchisees doing? Don't be shy. The last thing you want, when starting a new business, is any type of surprise.
2. Get a grasp on the FDD. Franchisors are required by law to provide you with the Franchise Disclosure Document, which provides insights into the business. But it's not enough to just read it. It's important that you understand what it means and put it in context. It may be worthwhile to pay a franchise attorney to look over the document and share his or her opinion on how it compares to other franchises.
3. If it seems like too good of a deal, it probably is. If you've done your research, then you know that investing in a franchise is, indeed, an investment. If you come across a deal with fees that are significantly lower than most franchises, it's in your best interest to keep looking. Also, be leery if a franchisor shares too much information—like data about how much you're going to make and when. If you hear those kinds of specifics, know that that person may be making promises he or she can't keep.
4. Experience counts. Look for a company that's been around for at least five years—longer if possible. That way, you can get better insights into how they do business, the speed of their growth and where they're headed.
5. Speak with current and past franchisees. Ask the franchisor to introduce you to current and former franchise owners and talk with them about their experience. What would they have done differently? Did they earn the income they expected in the time anticipated? Were there hidden costs? Did the franchise provide useful training? Was the franchise office responsive? These insights will shed light on the way your day-to-day and year-over-year business will run. Also, take note: If the franchise business is overly controlling about whom you can speak to, put your guard up.
6. Spend time in the prospective franchise business. You want to find a business that is a good fit, and that's something you'll need to discover on an experiential level. Become a customer at the franchise you're considering. Spend time there. Make note of the customer service and really analyze what's needed to run the business on a daily basis. Can you see yourself there? Does it fit your family's goals? If not, it's best to keep looking.
Wade Brannon is president of Pigtails & Crewcuts children's hair salon franchise, which began in 2004 and has nearly 50 locations across the country. To learn more about visit pigtailsandcrewcutsfranchise.com.