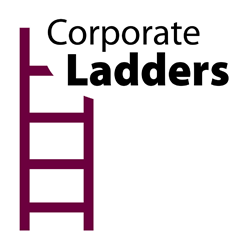 Allendale, NJ (PRWEB) February 12, 2016
Corporate Ladders earns Bronze Medal for "Best Lawyer/Law Firm Business Development Coaching" in New Jersey Law Journal's 4th annual "Best Of" survey.
Each year the New Jersey Law Journal polls its readership to find the best service providers in a variety of categories. The results are tabulated based on voting by the readers of the NJ Law Journal and the legal community. Corporate Ladders was selected as one of the best legal business development coaching firms in the state.
"Congratulations to Bill Taylor and Corporate Ladders on their well-deserved recognition in the New Jersey Law Journal - The Best of 2015 survey under the category of Best Lawyers/Law Firm Business Development Coaching. In an increasingly competitive business and legal marketplace, Corporate Ladders provides invaluable and cost-effective, business development strategies for attorneys. It is not enough to be an excellent attorney; to be successful, attorneys must be excellent business generators. Bill Taylor and Corporate Ladders help attorneys attain that goal." -John D. Cromie, Partner, Connell Foley LLP
Since 1994, Corporate Ladders has been successfully training legal, accounting and other professional service providers grow their business, by designing and delivering customized business development solutions, consulting and marketing support programs. "We have always focused on the needs of our clients and we try hard to provide programs and service delivery that exceed their expectations. In fact, as part of our business development coaching, we tell our clients that to be successful in business development you must delight your clients. To that end, we practice what we preach and it clearly shows with a "Best Of" nod based upon reader selection. To be recognized by the top legal publication in the state, our very first time being nominated, shows that we have won the loyalty and support of our clients in the legal community which has always been our main objective, and for which we are very grateful," says William B. Taylor, CEO and Founder of Corporate Ladders.
"Our firm enlisted Corporate Ladders to do a pilot program for a group of our lawyers from various practice areas and stages in their careers. The program was a great success and Bill Taylor continued on to help members of this group to follow through with the lessons learned." -Karen M. Steinberger, CLM, Executive Director, Saiber, Attorneys at Law
"We engaged Bill Taylor and Corporate Ladders to address various concerns with my former law firm regarding business development and coaching of our attorneys. The seminar was extremely revealing and informative to my partners and associates and the coaching sessions were invaluable to all of us. I have been practicing law since 1983... I thought of myself as a business developer. However, Corporate Ladders tutored me in areas of business development that I was unaware for the last 30 years...our experience with Corporate Ladders was rewarding and provided a valuable service to us in the areas of business development." -Paul N, Ambrose, Jr., Partner, Sokol Behot, LLC.
About Corporate Ladders:
Corporate Ladders is a business development consulting and coaching firm with over 30 years of experience working with firms of every size in a variety of industries to grow their business to the next level. From recommending problem-specific solutions and business development strategies to attracting venture capital firms, developing full-blown business plans or evaluating new product lines, their dynamic senior talent, visionary foresight and experience gives companies an edge over competition.