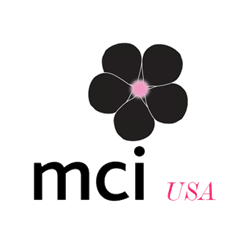 The merger of MCI and Coulter Companies has already proven to be a union of common business philosophies built around the power of people and performance.
McLean, VA (PRWEB) February 17, 2016
The MCI Group, the world's largest international provider of strategic engagement and activation solutions, has announced the official launch of MCI USA.
MCI USA was born out of MCI's merger with U.S.-based Coulter Companies, which serves associations and other non-profit entities through its association management and consulting divisions, as well as global corporate brands through its experiential marketing and events division. Coulter Companies, together with all other existing and new United States operations, is now consolidated under the MCI USA brand.
As an added dimension of MCI's United States services and solutions platform, a new business unit – Strategic Event Management (SEM) – has been developed to serve the United States market. SEM consolidates MCI's unparalleled expertise and proven strengths in event strategy, sourcing and operational excellence, to enable associations and corporations to engage & grow audiences, enhance speed to market, manage risk and optimize financial results of their event portfolios.
MCI USA's facilities now include its headquarters in suburban Washington, D.C., its experiential marketing & events division in New York City, and presence in five additional states.
The addition of MCI USA further increases MCI's reach to nearly 2,000 professionals operating in 60 cities and 31 countries, more than double the size and reach of its nearest competitor.
Coulter Companies founder Thomas Coulter Gibson has been appointed Chief Executive Officer, MCI USA. Erin M. Fuller, FASAE, CAE will serve as President, MCI USA Association Management & Consulting, and Blake Kotenbrink has been appointed President of MCI USA's luxury experiential events division.
Underscoring its commitment to SEM service delivery in the United States, Shawn L. Pierce has been tapped as President, SEM for MCI USA. Pierce brings proven leadership in developing businesses powered by delivering strategic event solutions.
"As association and corporate meetings portfolios are increasingly disrupted by competitive pressures as well as changes in both technology and employee turnover, MCI USA's SEM business will harness MCI's global reach and scale in delivering capabilities that cannot just manage risk, but drive bottom-line results," said Pierce.
"The merger of MCI and Coulter Companies has already proven to be a union of common business philosophies built around the power of people and performance," said Gibson. "As proud as we are of the Coulter legacy, we are prouder still to now be fully aligned with MCI's continuing story of intelligent, client-centric growth."
"Even prior to the official formation of MCI USA, MCI's growth in the United States and resulting benefits to our clients have been compelling, exceeding our most optimistic expectations," said Richard Torriani, MCI's Chief Operating Officer, Americas. "The level of energy and strategic investment directed towards market leadership in all of our United States service areas is already delivering evident, lasting benefit to our clients and talents."
ENDS
For more information please contact:
Andy Schwarz
Associate Vice President, Public Relations
andy.schwarz@mci-group.com
+1 703.506.3260
ABOUT MCI USA
MCI USA (formerly Coulter Companies) helps companies and associations to strategically engage and activate their target audiences, building the dedicated online and offline communities they need to strengthen their brands and boost their performance. Headquartered in the Washington, DC area with offices in New York and Miami, MCI USA is proudly recognized by the American Business Ethics Awards as one of the top companies in the United States for vision, leadership and integrity. Through the merger of MCI and Coulter Companies in 2015, MCI USA serves as the United States platform for the largest global provider of strategic engagement and activation solutions. This union results in a workforce of more than 1,800 professionals in 60 cities and 31 countries, accelerating MCI's ability to work global and deliver local to senior influencers and decision-makers in associations, corporations and governments. Find out more at http://www.mci-group.com/usa.