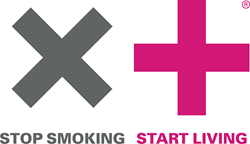 Do yourself a favor - dump the smokes and increase your odds of finding your perfect match!
Los Angeles, California (PRWEB) February 13, 2016
Valentine's Day is nearly upon us, and most singles could probably use a little help landing a date for the big day. A great outfit, flawless hair, and a sparkling personality are all well and good, but if somebody smells like an ashtray, they might as well resign themselves to a night at home with Rover. (Actually, man's best friend might not even want to be near those nicotine-stained fingers)
Here's something to consider: Pfizer announced that in a survey conducted by Match.com, 58% of folks said they "absolutely would not consider dating a smoker," and 22% said they "probably" would not date a smoker. In other words, lighting up is not helping anybody's chances of finding their dream date. The reasons given for refusing to date a smoker ran the gamut from hating the smell of smoke on someone's breath or clothing, to the rudeness of leaving in the middle of a date for a "smoke break."
On top of that, being a smoker reduces the dating pool. The Centers for Disease Control and Prevention (CDC) Morbidity and Mortality Weekly Report reveals a decline in the number of cigarette smokers from 20.9% in 2005 to 16.8% in 2014. Pair this shrinking number of smokers with the fact that non-smokers tend to seek relationships with other non-smokers, and the likelihood of finding a mate who smokes (or doesn't mind smoking) becomes rather slim. The take-away? When people dump the smokes, they increase their odds of finding their perfect match.
Luckily, there are a lot of great tools out there to help people quit smoking, and it doesn't have to take a long time. The most effective of these treatments are those that address both the physical and the mental aspects of dependency. For most smokers, the physical withdrawals for nicotine are gone 3-7 days after their last cigarette. If, simultaneously, one breaks the mental habit of smoking, quitting becomes much easier.
If quitting sounds positively grueling, behavior modification can be a far more painless alternative to "cold turkey" methods, patches, or pills. Behavior modification therapy is a legitimate form of treatment, and has had a good track record with helping people quit. A Reuters study found that 20-45% of smokers found success with these alternatives, versus the 9% who succeeded by using nicotine cessation products (patches, gum, etc.)
The Kerry Gaynor Method, for instance, is a celebrity-favorite for quitting smoking. Big stars like Aaron Eckhart and Kevin Pollak have used this behavior modification program to kick cigarettes to the curb for good. What makes this a particularly cool solution is that it can eliminate the mental habit, but in a lot less time, and with a lot less effort on the part of the "quitter." This program is now available to the public for the first time, so one need not be an A-lister to get in on it.
No matter how people choose to do it, it's a great idea to show some love this Valentine's day and say goodbye to cigarettes.