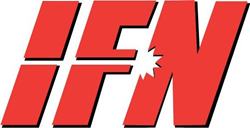 Indianapolis, Indiana (PRWEB) February 15, 2016
Indiana Fiber Network, LLC (IFN), the leading Indiana statewide Network Service Provider is pleased to announce the promotion of Keith Jones to Service Operations Manager. Jones joined IFN in 2015, as Network Engineering Coordinator. The Service Operations Manager is responsible for leading IFN's customer service operations.
Commenting on his new role, Jones said, "I am pleased to be joining IFN's Operations Management team. I'm looking forward to contributing to IFN's Network Operation Center (NOC) with their customer service assurance initiatives." Darryl Smith, IFN Director of Network Operations, said, "Keith's focus will be enhancing IFN's NOC performance and customer service implementations."
Tom Bechtel, IFN Vice President of Network Planning and Operations, said "Keith's solid technical background and service operation management experience will provide additional capability to our operations management team. His knowledge and NOC experience will further our growth and performance in IFN's Customer Service Assurance area."
About IFN
Indiana Fiber Network, LLC (IFN) was formed in March of 2002. IFN's ownership is comprised of 20 local exchange telephone companies throughout the state. IFN offers data center, Internet backbone and data transport services over state–of–the–art Ethernet, CWDM, DWDM and SONET fiber networks, with service in the state of Indiana and throughout the US via a network of national carrier partners. For more information, please visit IFN's website at http://www.ifncom.net or call (317) 280-4636. Follow IFN on Twitter at http://www.twitter.com/indianafiber.