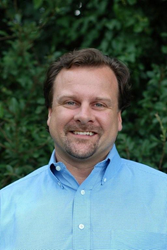 'We're on an incredible, transformational journey at Macmillan Learning right now. Jamie's vision and educational focus will amplify the solutions we offer instructors and students everywhere.' - CEO, Ken Michaels
New York, New York (PRWEB) February 15, 2016
Macmillan Learning, a premier educational content and digital services company, today announced the appointment of Dr. James Caras to the role of Chief Product Officer. Dr. Caras will be leading Macmillan's new digital product development strategy, reporting to CEO Ken Michaels.
Commenting on his appointment, Michaels said, "Jamie's unique perspective on digital learning resources will elevate our product strategy and will synthesize the efforts of our editorial and technology teams to create more tools designed to meet all instructional needs of courses---from homework solutions to adaptive quizzing and graded essay writing."
Dr. Caras will leverage his extensive experience as an educator, technologist, and entrepreneur to lead Macmillan Learning's team as they continue to develop engaging, efficient technological solutions for instructors and students in higher education institutions and high schools.
"I am thrilled to work across Macmillan Learning," said Dr. Caras. "The legacy of quality and innovation of each team that makes up this unique company is a privilege to be a part of. Each day, we are working to address teaching and learning challenges and we offer unparalleled solutions to our customers."
Dr. Caras is a PhD biochemist and former lecturer at the University of Texas with over 18 years executive leadership experience in publishing with a focus on digital products. He founded Science Technologies in 1998, a STEM educational multimedia company that serviced both the higher education and K-12 markets. In 2005, Dr. Caras founded Sapling Learning (née Sapling Systems) with the goal of bringing rich online learning environments to the educational space. Both companies developed highly effective and engaging STEM learning solutions in higher education and high school.
"We're on an incredible, transformational journey at Macmillan Learning right now. Jamie's vision and educational focus will amplify the solutions we offer instructors and students everywhere," said Michaels.
To learn more about Macmillan Learning, visit us online: http://www.macmillanlearning.com
About Macmillan Learning:
Macmillan Learning improves lives through learning. Our legacy of excellence in education continues to inform our approach to developing world-class content with pioneering, interactive tools. Through deep partnership with the world's best researchers, educators, administrators, and developers, we facilitate teaching and learning opportunities that spark student engagement and improve outcomes. We provide educators with tailored solutions designed to inspire curiosity and measure progress. Our commitment to teaching and discovery upholds our mission to improve lives through learning. To learn more, please visit http://www.macmillanlearning.com or see us on Facebook, Twitter, or join our Macmillan Community