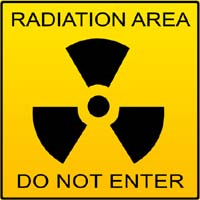 "The clinical impact of mesothelioma after EBRT for primary solid tumors is limited."
Raleigh, NC (PRWEB) February 15, 2016
Scientists in Italy say cancer survivors who were treated with radiotherapy have only a slightly elevated risk of developing mesothelioma down the road. Surviving Mesothelioma has more on the new research study. Click here to read it now.
University of Bologna researchers used data from the US Surveillance, Epidemiology, and End Results (SEER) database to evaluate the real risk of developing mesothelioma years after having radiotherapy.
"The clinical impact of mesothelioma after EBRT for primary solid tumors is limited," writes study author and University of Bologna epidemiologist Andrea Farioli, MD.
The study, published in Cancer Medicine, found a mesothelioma incidence of just 0.00032 among non-irradiated patients and an incidence of 0.00055 among those who had undergone radiation.
"This study is good news for cancer survivors," says Alex Strauss, Managing Editor of Surviving Mesothelioma. "But it also points to the fact that asbestos remains a far more dangerous mesothelioma risk than any other potential cause that has been identified."
For the details of the new mesothelioma study, see Risk for Mesothelioma After Radiation is Low, now available on the Surviving Mesothelioma website.
Farioli, A, "Radiation-induced mesothelioma among long-term solid cancer survivors: a longitudinal analysis of SEER database", February 10, 2016, Cancer Medicine, http://onlinelibrary.wiley.com/doi/10.1002/cam4.656/abstract
For nearly ten years, Surviving Mesothelioma has brought readers the most important and ground-breaking news on the causes, diagnosis and treatment of mesothelioma. All Surviving Mesothelioma news is gathered and reported directly from the peer-reviewed medical literature. Written for patients and their loved ones, Surviving Mesothelioma news helps families make more informed decisions.