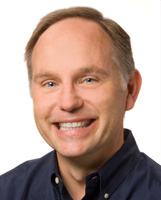 I enjoy teaching both SEO and Social Media Marketing in the San Francisco Bay Area.
San Francisco, CA (PRWEB) February 15, 2016
Jason McDonald, an SEO expert and provider of Social Media Training and SEO Training in the San Francisco Bay Area at https://www.jasonmcdonald.org/, is proud to announce that he has published his Spring, 2016 calendar of upcoming course offerings in Northern California. A successful author and SEO consultant working in San Francisco, Dr. McDonald maintains a busy teaching schedule assisting Bay Area business and small business marketers in learning tips, tricks, and secrets of search engine optimization and social media marketing.
"The reality is that teaching and training is decidedly not where the money is," explained Dr. McDonald, Director of the Jason McDonald SEO Consulting Agency. "However, I enjoy teaching small business owners and marketers how to propel their company, product or service to the top of search engines as well as how to use social media to assist in their marketing efforts. My Spring, 2016 training schedule brings me to two important Bay Area venues for face-to-face training."
To view the updated training schedule, please visit https://www.jasonmcdonald.org/blog/2016/02/new-san-francisco-bay-area-trainings-on-seo-social-media-spring-2016/. There, one can also click up to the 'Classes' tab on the website to find additional course offerings not only in the San Francisco Bay Area, but also online.
Course Outlines for Bay Area Trainings in SEO and Social Media Marketing
Participants in the 2016 trainings are fortunate because Dr. McDonald has newly updated versions of both his SEO Fitness Workbook and his Social Media Marketing Workbook. The workbooks outline the course materials to be taught in local classes. With respect to SEO, the course starts with keyword discovery, moves on to so-called "On Page SEO" topics such as HTML Page Tags and SEO, content marketing, and website organization principles for effective search engine optimization.
It concludes with an in-depth overview to Google Analytics as well as rank-checking software that is not available inside of the official Google tools. As for the social media marketing trainings, these begin with an overview to Social Media Marketing and a discussion of the importance of content market. They then go medium-by-medium from Facebook to LinkedIn, Twitter to YouTube, etc., explaining how to use these platforms for effective Internet marketing.
Throughout, participants are encouraged to ask questions. The style is fun and hands-on with many examples from real companies and real products. All participants receive no cost copies of the workbooks as well as Dr. McDonald''s popular SEO Toolbook and Social Media Marketing Toolbook.
About Jason McDonald
Jason McDonald is director of The JM Internet Group, a leading online training company. He received his Ph.D. from the University of California, Berkeley, in 1992, and now both teaches and consults to San Francisco Bay Area businesses in SEO, Social Media Marketing, and AdWords. In addition to those services, he has been recognized as an expert witness in litigation on Internet marketing. He has several popular books on Amazon on the topic of Internet marketing.
Media Relations, Tel. 800-298-4065