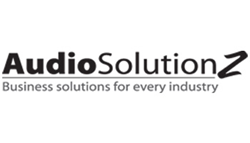 …[ISO 9001:2015 is a] beginning of a new era in the development of quality management systems.
Durham, NC (PRWEB) February 15, 2016
AudioSolutionz provides training solutions in the form of audio conferences and webinars for manufacturing professionals helping them not only enhance their knowledge and skills but achieve compliance in this ever changing world of regulations, updates and legislations.
To help manufacturers prepare for the new challenges ahead and comply with the new ISO 9001:2015 standards, AudioSolutionz will present a webinar titled "ISO 9001:2015 Key Changes and Transition" on Tue, February 23, 2016 at 1 PM ET with Louis M. Gobern, PMP®, an expert in training, consulting and quality auditing of companies. The training session will provide participants with information on the Plan, Do, Check, Act (PDCA), risk management, and provide a step-by-step guide on making a successful transition.
Manufacturing professionals may be aware that a new version of the ISO 9001 standards, referred to as ISO 9001:2015, was released on September 23, 2015. This new update will have far reaching impacts on the manufacturing industry, while companies begin to shift to meet the new requirements. All holders of ISO 9001:2008 certification are required to make the shift to ISO 9001:2015 standards if they wish to continue holding ISO 9001 certification.
ISO 9001 is a standard that states the requirements for a Quality Management System (QMS), and the byword for quality standards globally. First published in 1987, the ISO standards are revised regularly to ensure that they are kept at a high quality threshold and account for changes in technology and practice. Versions and revisions have been published in 1994, 2000 and 2008. The previous versions to ISO 9001:2015 did not show much change; however, the new version includes a significant change in focus and principles that underlie ISO 9001. The 2015 version lays down the fundamental blocks of what the drafters consider to be the new QMS model for the next 25 years.
While the scope of the ISO 9001 standard remains the same, it has evolved to allow for greater interoperability with other international management systems standards. It involves the addition of 'risk based thinking' into QMS, a recognition of the greater role risk management is playing in managing quality standards.
The new ISO 9001:2015 version is characterized by:

A greater focus on building a management system that is more suited to an organization's specific needs;
Mandating greater accountability to top tier management, requiring the alignment of quality management to larger business strategy;
Risk-based thinking, with a view towards changing the QMS into a preventive tool that encourages continuous improvement;
More flexible documentation needs, allowing companies to decide how and what information should be documented and in what format; and
Greater alignment with other key management system standards.
Holders of the ISO 9001:2008 certificates are required to shift to ISO 9001:2015 standards by September 2017, after which point their ISO 9001:2008 certificates would be considered defunct. This is the right time for you to understand and implement the changes.
For more information visit: https://www.audiosolutionz.com/manufacturing/iso-9001-2015-changes.html
About AudioSolutionz
AudioSolutionz is the country's leading source of knowledge and training for professionals in manufacturing, quality management and compliance. With renowned experts on its panel, AudioSolutionz offers important updates, regulatory knowledge and compliance information on the hot topics in these manufacturing. It also provides the opportunity for professionals to get answers to their most complex questions directly from experts. To know more visit: https://www.audiosolutionz.com