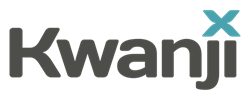 The West is in the midst of a revolution in forex delivery, yet there's been little to no crossover for those in the emerging markets.
London, United Kingdom (PRWEB UK) 16 February 2016
Kwanji, the emerging market payment specialist, has closed its first crowdfunding round, exceeding its initial target and finishing 123 per cent overfunded having raised £496,682 on SyndicateRoom, the UK's premier equity crowdfunding platform.
CEO and founder Leslie Onyesoh was 'honoured' by the support the campaign generated, especially after besting the initial funding target of £400,000 four weeks before the round ended.
Built on a vision of unshackling emerging market trade, Kwanji will use the funds to scale and accelerate its growth into new markets, helping businesses easily access the best FX rates regardless of size or location.
This follows a successful launch in Kenya in November 2015. Kwanji opened its first African office and signed partnership agreements with leading local private equity, family office, real estate and microfinance entities. With this groundwork in place, Kwanji will roll out to neighbouring countries in East Africa, before pushing into Latin America and Asia.
Quizzed on Kwanji's crowdfunding success, Leslie said: "the West is in the midst of a revolution in forex delivery, yet there's been little to no crossover for those in the emerging markets. Many investors on SyndicateRoom had first hand experience of this pain which quickly validated our proposition for delivering optimised and equitable FX pricing direct to businesses in the emerging markets."
Currently, emerging market businesses can be charged up to 4-10% more than their traditional market counterparts for the same transaction. Kwanji is changing this by connecting global forex supply with demand, aggregating multiple FCA regulated brokers across the emerging growth markets.
Goncalo de Vasconcelos, CEO of SyndicateRoom, said: "Kwanji is a fantastic UK-based fintech business, which helps SMEs save significant amounts of money on their cross border FX charges. Its rapid growth offers a really exciting proposition for investors as it continues to expand its platform and launch in new territories."
About Kwanji:
Kwanji is a B2B FX comparison platform bridging the payments gap between traditional and emerging markets. Businesses can compare multiple FX quotes from regulated brokers in seconds, executing international trades quickly and efficiently, better protecting and increasing their bottom line. As a free to use service, Kwanji is designed to satisfy the diverse needs of emerging market business types. No matter the size or location, businesses have the freedom to access the best FX rates in 7 seconds or less, executing payments to over 200 countries in over 165 currencies. Kwanji has offices located in London and Nairobi. For more information, visit: http://www.kwanji.com.