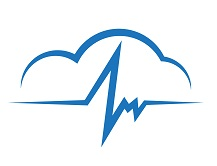 Indianapolis, Indiana (PRWEB) February 16, 2016
Cloud Adrenaline, Inc. announced today it has entered into a definitive agreement to acquire Imagination Forward, LLC. Cloud Adrenaline appoints Imagination Forward's Phillip Tanner as CEO.
"This transaction is exciting. The addition of the Imagination Forward's Voice and Wireless assets is the perfect addition to the Cloud Computing Services offered by Cloud Adrenaline. Cloud Adrenaline now has a portfolio that allows delivery of all services from the Data Center to the Desktop and everything in between," said Phillip Tanner CEO of Cloud Adrenaline.
About Cloud Adrenaline:
Cloud Adrenaline is a leading provider of HIPAA and PCI compliant Cloud Solutions. Cloud Adrenaline supplies solutions to Education, Government, Small, Medium, Large Enterprise. Cloud Adrenaline delivers services out of 10 North America Data Centers and specializes in both Public and Private Cloud deployments.
About Imagination Forward:
Imagination Forward is a leader in VoIP, SIP Trunking, SD-WAN and Wireless LAN services. With advanced Cloud PBX switches in South Bend and Dallas, Cloud Adrenaline delivers Telephony services to every major network backbone in North America with less than 5ms latency and 99.999% uptime.
For more information, visit http://www.CloudAdrenaline.com.
Contact: Phillip C. Tanner
Cloud Adrenaline. Inc.
317-688-9196
phillip(dot)tanner(at)cloudadrenaline(dot)com
© 2016 by Cloud Adrenaline, Inc. All Rights Reserved.