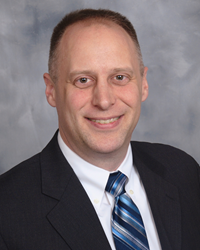 "We've helped hundreds of healthcare providers – both acute and ambulatory – save their data in an easy to use archive and reduce costs in terms of maintenance, infrastructure and alleviating the need to keep multiple legacy systems alive."
South Bend, IN (PRWEB) February 17, 2016
When Aurora Health Care in Wisconsin made a shift in its EHR system from Cerner to Epic, they faced 32 terabytes of legacy records, 75 terabytes of images, 34 million scanned documents and other important items that needed a long-term, secure and accessible home. For perspective, 32 terabytes of storage alone would allow ongoing broadcast quality videos to run continuously for almost two years.
To tackle this extremely large data set, Aurora turned to the archiving experts at Harmony Healthcare IT to develop and implement one of the largest archives of its kind in the country.
"We needed a comprehensive solution to address a change in our go-forward EHR system, mountains of legacy data and thousands of concurrent users, with no room for downtime or errors," said Vince Trier, Director, IT Applications at Aurora Health Care, which operates 15 hospitals, 159 clinic sites and 70 retail pharmacies. "Our archive is an enterprise-wide win that exceeded our expectations. It takes only minutes to learn how to use it and it will provide accessible and secure data storage forever. Best yet, there is significant ROI."
Managing legacy data is a hot topic for healthcare IT teams as every 18 months, the amount of data in most healthcare systems is multiplying by 100%. Healthcare organizations of all sizes are challenged with how to securely manage and provide access to historical patient data when the complexity of converting it into a new EHR is cost prohibitive.
For the Aurora archive, the Harmony Healthcare IT team analyzed the record retention policy, gathered cross-departmental system requirements and put the right resources in place to comprehensively archive all of the legacy data. The project was completed on time and on budget within 12 months from signature. There were 6,358 active users at the time of transition to the archive. Today, there are about 2,000 named users, 650 of which login concurrently each day.
Learn more about how healthcare systems of all sizes face similar legacy data management issues, especially during system replacement. Plus, learn how a smart archive provides ROI as well as data integrity and security benefits to comply with legal requirements and HIPAA laws.
Scott Kidder, Director of Business Development at Harmony Healthcare IT will present "System Replacement Impact on Legacy Data Retention" at the Clinical & Business Pavilion, Booth 14064 from 2:30 – 3:00 pm on Tuesday, March 1 during the HIMSS2016 Trade Show in Las Vegas. Key themes of the presentation include:

Data retention exposures and strategies for managing legacy data when a clinical or financial system is replaced
The benefits of data archiving to satisfy retention requirements
Our findings – how healthcare providers are handling legacy data management after system replacement
A look ahead at the proliferation of health data volume with a focus on maintaining legacy data
From a legal perspective, archiving can be a game changer. E-discovery costs in litigation or during an audit can total as much as $30,000 per gigabyte—based on a study from the Minnesota Journal of Law, Science & Technology. Costs also can increase if irrelevant data goes into litigation. For instance, 1,000 pages are on average preserved for every page that is entered as an exhibit. Harmony Healthcare IT and law firm Warner, Norcross & Judd co-authored a white paper: Legal Focus: eDiscovery and Healthcare Record Retention. The paper offers six ways to lower eDiscovery costs as well as guidance about mitigating legal risks, retaining data when replacing systems and governing data with technology. Download the paper at: http://healthdataarchiver.com.
About Harmony Healthcare IT - Since 2006, health IT analysts at Harmony Healthcare IT have extracted demographic, financial, clinical and administrative data from hundreds of healthcare providers – both ambulatory and acute. Headquartered in South Bend, Indiana, the company employs experts in data extraction, migration, archival, integration and analytics to provide its clients with trusted and seamless data solutions. Working with hundreds of systems, billions of records and terabytes of data, Harmony Healthcare IT provides clients with access to historical records. Simply.
For more information about Health Data Archiver, visit: http://healthdataarchiver.com
For more information about Harmony Healthcare IT, visit: http://harmonyhit.com
Editor's Note: Copies of the "System Replacement Impact on Legacy Data Retention" and "Legal Focus: eDiscovery and Healthcare Record Retention" white papers and Mr. Kidder's presentation are available by request.
HIMSS16 Exhibit Floor Hours
Sands Expo Center, Las Vegas
Monday, Feb. 29, 6 p.m. – 8 p.m. (HALL G ONLY)
Tuesday, March 1, 9:30 a.m. – 6 p.m.
Wednesday, March 2, 9:30 a.m. – 6 p.m.
Thursday, March 3, 9:30 a.m. – 4 p.m.
Please use #HIMSS16 when tweeting about the conference.