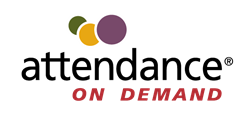 If you're not already dealing with paid sick leave laws, chances are you could in the near future.
Livonia, Michigan (PRWEB) February 16, 2016
In the past two years, three states and 17 jurisdictions have mandated paid sick leave for employers. Silicon Valley has jumped on board – both Facebook and Microsoft announced they will only do business with vendors that provide paid sick leave. And by 2017, all federal contractors will be required to provide workers with paid sick time. What's the best way for employers to prepare?
Attendance on Demand, Inc. will provide education about the growing trend of paid sick leave laws on how to comply with these new mandates. Beth Baerman, Director of Communications for Attendance on Demand, Inc., will be presenting a free webinar "Paid Sick Leave: Challenges and Solutions for Complying with New Mandates" on Thursday, February 18th at 1:00 PM ET.
Join Attendance on Demand's Beth Baerman to:

Examine the growing trend of paid sick leave laws
Identify 4 key aspects of sick leave legislation
Understand how sick leave laws affect your HR policies
Learn to use your workforce management system to take the stress out of these new obligations
Baerman is an expert in time and labor management. As a frequent speaker about labor compliance, she has been advising employers about the Affordable Care Act and its implications for over three years. Baerman was recognized for this work with a 2014 Gold Award for Communications in the prestigious Women in Business World Awards.
Register for this webcast
About Attendance on Demand
Attendance on Demand supports the labor management needs of thousands of companies and more than three-quarters of a million employees across North America. Launched in 2006, Attendance on Demand is a rapidly deployed, cloud-based solution that minimizes a company's risk and technology investment while providing advanced features for securely managing labor data—calculating pay rules, scheduling employees, budgeting labor, automating recordkeeping for labor law compliance and managing employee status and reporting for the Affordable Care Act. With standard uptime over the industry average of 99.995% and above average customer retention rates, Attendance on Demand removes the worry of maintaining expensive infrastructure. An extensive North American distribution network helps organizations use Attendance on Demand to reduce labor expenses and improve decision making.
http://www.attendanceondemand.com
1-800-465-9980