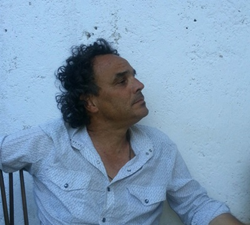 Portland, Maine (PRWEB) February 15, 2016
For more than four decades, the friendship between Ruth Dayan, the widow of Israeli General Moshe Dayan, and Raymonda Tawil, the mother-in-law of Palestinian leader Yasser Arafat, has enabled them to defy the historical forces separating the Palestinians and Israelis into warring camps.
In a lecture titled "A Dialogue of Civilization: Can Two Women's Friendship Offer Clues for Solving the Political Conflict?" scholar Anthony David will discuss this remarkable relationship and the hope it offers for a more peaceful future.
Presented through the University of New England Tangier Forum for Global Studies, the lecture will take place in the auditorium at UNE's campus in Tangier, Morocco, on Wednesday, February 17 at 7 PM local time (2 PM EST). The event will include a public reception in the academic lounge immediately following the lecture.
David has worked as a teacher, scholar, translator and biographer, mostly in Germany, Jerusalem and the West Bank. He helped launch the Bard College program at Al Quds University in East Jerusalem and is currently developing educational programs for Nazareth and West Bank universities. He has published widely in academic journals and books, including his biography of Palestinian activist Sari Nusseibeh, Once Upon a Country, which was voted one of the best books of 2007 by the Christian Science Monitor and Amazon.
David's lecture at UNE's Tangier Campus will draw from his 2015 book, An Improbable Friendship: The Remarkable Lives of Israeli Ruth Dayan and Palestinian Raymonda Tawil and Their Forty Year Peace Mission.
About the Tangier Forum for Global Studies
The University of New England Tangier Forum for Global Studies is a public forum that welcomes lecturers from around the world to UNE's Tangier Campus. The forum creates opportunities for a multicultural audience to explore contemporary issues of global concern and engage in intercultural exchange. Events are held at UNE's Tangier Campus.
About the University of New England
The University of New England (UNE) is the largest private university in Maine, USA. It offers dozens of undergraduate, graduate and professional degree programs and is home to Maine's only medical and dental schools. With coastal campuses in Portland and Biddeford, Maine, and one in Tangier, Morocco, UNE attracts internationally recognized scholars in the sciences, health, medicine and the humanities. It is one of a select group of academic institutions with a comprehensive health education mission that includes programs in medicine, pharmacy, dental medicine, nursing and an array of allied health professions.