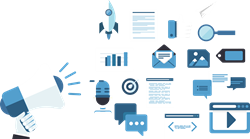 Fort Lauderdale, FL (PRWEB) February 17, 2016
For Personal Injury, Mass Tort and other Law Firms, every inbound referral and lead has the potential to become a retained case, but more importantly a life-long satisfied client and referral source. Unfortunately, for many firms, referral and lead follow-up is the biggest obstacle preventing conversions to clients.
With an organized front office and a powerfully automated legal case intake software system like Law Ruler, firms can personalize their client interactions, rapidly qualify good cases, and ultimately convert more leads and intakes using our hundreds of proven features that are proven to increase lead-to-client conversion by over 30-40%.
Law Ruler's legal case intake software(Video Explanation here: https://youtu.be/WIvX_6wFCgs) was designed exclusively for Personal Injury, Mass Tort and other Law Firms as a comprehensive and effective system and process that will help firms maximize every telephone and online intake inquiry, plus make certain that all qualified lead and referral sources are being tracked so firms can make better marketing/advertising decisions.
"Law Ruler legal case intake software has been embraced by the market. Most of our clients are referrals from existing clients. That speaks for itself. Our turnkey, legal case intake software solution is the best on the market, the most cost effective, and the simplest to use with little-to-no training required. The decision of law firms with 3 to over 150 employees to use Law Ruler is a testament. Accept no imitations since you get what you pay for in the software world. Law Ruler was designed to increase lead-to-client conversion by more than 30-40%. It is the ONLY legal case intake software that is endorsed by the industry-leading personal injury and mass tort associations," said Daniel S Jacobs, Managing Partner and Co-Founder of Law Ruler Software, LLC.
So what can the new-gen legal case intake software do for your law practice? Quite a lot! Law Ruler, the leader in legal case intake management software is loaded with these advanced and powerful, ready-to-use integrations and benefits:

Adobe Echosign AND Docusign Integration - Auto Fill technology to save time and automate retainer contracts, blanket medical authorizations, or other documents that require signature
Out-of-the-Box integrations with most major Legal Case Management Software to prevent double data entry
Different people respond differently to different medias (SMS Text, Email, Phone Calls, Websites). You need a more comprehensive approach: Law Ruler legal case intake software
If you do not nurture your firm's sales funnel, then you are dropping the ball. Everyone has already seen the emails that look like bulk mail and you know it ends up in junk/clutter
"Set and Forget" Education Content Marketing with automated, yet highly personalized content is critical that gets read 100% of the time. A tree that falls in the woods with no one to hear or see it…
Microsoft/Google/Mobile Device Calendar with automated reminders so no follow-up call or deadline is ever missed again
SMS Text marketing. SMS Text Messages get 8X the Response of Email
Ready-to-use website contact/intake forms and templates
Improved lead-to-client conversions by over 30-40% on average for law firms
Cloud or Server-based interface provides significant cost savings over legacy systems
Fully Customizable Intake Questionnaire module to help your team consistently gather essential data during intake calls or by sending online intake forms to potential clients
Ready-to-Use Management dashboards with drill-down capabilities to get real-time insights without having to run reports
24x7x365 Monitored, highly secure data center with bank-grade encryption and advanced firewall protection
Law Ruler Software, LLC is headquartered in Fort Lauderdale, Florida. For more information, please contact our sales department at sales(at)lawruler(dot)com or call 800-431-6779, or visit our corporate website at http://www.lawruler.com or http://www.legalcaseintakesoftware.com.