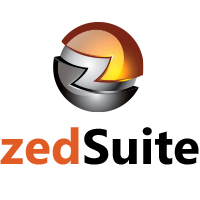 As 2016 marks the year of the portal, we've taken zed Employee Portal one step further by providing real-time pipeline management for both the Sales team and Executives" Scott McMahon, Vice President, zedSuite
San Francisco, CA (PRWEB) February 17, 2016
zedSuite (http://www.zedSuite.com), a leading SAP software solution and technology partner today unveiled key enhancements to Sales User for zed Employee Portal. With innovative new features that speak to their customers' needs, the goal of this release is to provide sales professionals convenient access to real-time SAP Business One data. Through sales user functionality, sales reps and management will also be able to receive insights about their forecasts, pipelines, and performance to outline more effective sales strategies – and close more deals.
With Sales User for zed Employee Portal, small to mid-sized enterprises are able to streamline the sales process and know exactly what their sales pipeline looks like at any given moment. Sales User for zed Employee Portal also provides users with the ability to interact with SAP Business One directly to get quotes, place orders, and stay connected without having to be at the office. The responsive design adapts to users' screens for a consistent experience on all platforms.
The highlight feature from the new Sales User is the drag and drop opportunity board. Sales Users and executives can now easily manage opportunities at every stage, dragging and dropping opportunities forward along the pipeline to quickly and efficiently close more deals. Automatically accessing data from SAP Business One, the new drag and drop interface refreshes the dashboard in real-time so that sales always have access to the most up to date customer and opportunity information. zedSuite has also fully embraced their Adaptive Portal Framework in this release. To meet the unique sales processes of growing businesses, customized parameters and user defined fields can be easily added during implementation without requiring any code changes.
"As 2016 marks the year of the portal, we've taken zed Employee Portal one step further by providing real-time pipeline management for both the Sales team and Executives," said Scott McMahon, Vice President zedSuite. "By streamlining the sales process, our customers now possess enhanced clarity into their opportunities, deal stage and forecast levels. More importantly, zed Sales User saves users more time to sell and to build relationships with prospects and customers. We are excited about this new release, as it highlights our continued commitment to provide certified Portal solutions for SAP Business One that help users see even greater value from the solution."
About zedSuite
zedSuite (http://www.zedSuite.com) is a premier Web integration partner for extending the capabilities of SAP Business One beyond the walls of small to midsize enterprises, worldwide. Providing the right level of solution integration and customization to suit each customer, zedSuite empowers growing businesses to be innovative in providing the best value they can to their own customers, employees and stakeholders through SAP Business One and web technology.
zedSuite is a member of the Group zed family of companies. Group zed (http://www.gzed.com) is a privately owned and operated corporation, which provides its family of industry leading companies with the strategic vision and tools to deliver on the promise of technology to customers, setting them apart from other industry peers.
SAP, PartnerEdge and all SAP logos are trademarks or registered trademarks of SAP AG in Germany and in several other countries all over the world. All other product and service names mentioned are the trademarks of their respective companies.
For more information, Press Only: Sarah Coish +1 (709) 722-7213, sarah(dot)coish(at)gzed(dot)com.