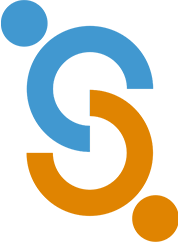 Share.to allows for the immediate visual collaboration across the channel of choice – social, mobile, video, and audio - to communicate and share information that is essential to completing a process - Stephen Busateri, Verizon Enterprise Solutions.
Rockville, MD (PRWEB) February 16, 2016
HyperOffice, a leading global provider of innovative cloud based communication and collaboration services, today announced that it has signed an agreement with Verizon Enterprise Solutions to promote and distribute Share.to, a dedicated version of HyperOffice's uShare.to technology. Share.to is a team communication solution which offers employees and their extended team of clients, partners, consultants, etc. multiple modes of communication including video/web conferencing, web chat and mobile messaging. Moreover, it allows users to share information stored in existing applications such as Office 365, Google Apps, Dropbox and others.
Given that modern teams often span organizational boundaries, Share.to focuses on the problem of engaging multiple stakeholders within and outside the organization. It allows members of extended teams the ability to visually participate in a work flow, across multiple modes of communication, regardless of their channel of preference.
Under this agreement, Verizon adds Share.to to the ecosystem of business and communications tools running on the Verizon Cloud infrastructure. Customers looking for a mobile and web communication solution can purchase Share.to from HyperOffice with confidence, knowing it works seamlessly with the Verizon IT infrastructure.
"As our customers continue their digital transformation, keeping them on the leading edge of communication technologies that have a positive effect on how they deliver their products and services is very important," said Stephen Busateri, global practice manager at Verizon Enterprise Solutions. "Conveying complex processes in sales, marketing, and customer service is a challenging proposition. Share.to allows for the immediate visual collaboration across the channel of choice – social, mobile, video, and audio - to communicate and share information that is essential to completing a process."
Share.to is different because it is intended to augment existing tools rather than replace them. Unlike other solutions that have been designed to serve a homogenous environment within organizations, Share.to allows team members across multiple organizations to share information stored in their favorite applications while communicating across multiple channels. Doing so creates a streamlined unified work flow and efficiency of task completion.
"How work gets done is rapidly changing from internally focused teams of employees to extended teams of employees, freelancers, partners, contractors, customers and vendors. Today, more than ever before, productivity depends on how effectively extended teams come together, communicate, collaborate and get work done. Organizations that can effectively engage their customers, partners, vendors and contractors as active participants in various business processes gain clear productivity advantages and better customer satisfaction," said Farzin Arsanjani, President, HyperOffice. "Ironically, in this era of smart-phones, fiber networks and the social web, we are still dependent on lumbering email to engage customers, partners and extended teams. We've lived and breathed cloud technology for more than 10 years, and have brought our experience to bear in Share.to to solve this problem of external communication and collaboration with refreshing simplicity," Farzin added. "We are excited to launch Share.to, combining our technology with Verizon's world class delivery capabilities and understanding of target markets," Farzin concluded.
More details can be seen at http://www.share.to
About HyperOffice
Founded in 2004, HyperOffice offers a leading range of cloud-based communication, collaboration, social, UCC and mobile technologies. HyperOffice partners with service providers, resellers, VARs and telecoms who can leverage its innovative IP portfolio and delivery capabilities and create custom branded solutions for their audience. Service Providers can serve high demand cloud markets via cutting edge white-label Cloud Email, Social Collaboration, Mobility, Team Communication and UC solutions and generate new revenue streams. HyperOffice is widely recognized for its highly differentiated and innovative offerings with awards from Red Herring, ComputerWorld and leading research firms.