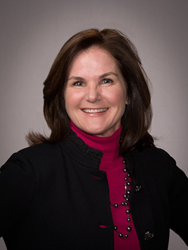 Columbia, Maryland (PRWEB) February 17, 2016
Attorney Valerie Portner, has just been notified that she has achieved the top Superb 10.0 Avvo rating. While the firm has recognized her as a 10.0 lawyer for years, it is happy that Avvo has recognized Valerie as one of the top lawyers in the field of personal injury. In truth, for all of the firm's larger personal injury cases, Mrs. Portner's expertise is consulted. In preparing for litigation against an insurance company's attorney, Mrs. Portner offers invaluable knowledge and assistance for the firm's trial attorneys. The result of this collaboration has been countless large injury awards.
Avvo uses a rating system to distinguish the "best" attorneys from the "worst" attorneys. Numerous factors are used to calculate this rating, including the quantity of reviews and the quality of reviews the attorney receives, as well as his or her level of experience. The more awards, recognitions, and peer reviews an attorney receives, the higher the rating. Mrs. Portner's clients laud her dedication and hard work in helping to obtain settlements or trial outcomes that far exceed the client's expectations. Avvo uses four factors that a client can use to rate an attorney: trustworthy, responsive, knowledgeable, and keep the client informed. Mrs. Portner's clients all agree that she is the best in every category with five stars for all four factors.
Mrs. Portner has been practicing law in Maryland and Washington, D.C. since 1988. She first started working at what used to be Maryland's largest law firm, Venable, Baetjer, and Howard. Next, she was in-house counsel for the John's Hopkins Applied Physics Laboratory in Howard County. In addition to Avvo, in the field of personal injury she was recently recognized by and became a member of The National Top 100 Trial Lawyers. Achieving this 10.0 rating is one of Mrs. Portner's favorite accomplishments because it takes into account legal skills, knowledge, experience, and client satisfaction.
Portner & Shure is extremely proud of Mrs. Portner for reaching the pinnacle of Avvo's ratings with a 10.0. The firm, unlike few other personal injury firms in this region, now has two attorneys with a 10.0 rating.