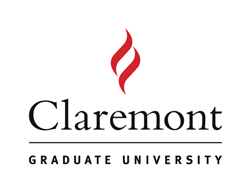 Our new location downtown makes it even more convenient for our students to tap in to L.A.'s rich resources as they forge their creative paths
Los Angeles, California (PRWEB) February 17, 2016
Claremont Graduate University (CGU), the graduate university of the Claremont Colleges, is opening a new location in downtown Los Angeles that will serve as a hub for creative industry academic programs, special events, and creative collaborations.
The space, which will launch this spring, is located inside the 12-story Reef building at 1933 S. Broadway. It puts CGU within walking distance of the Arts and Financial Districts, and at the center of a dynamic community of artists, entrepreneurs, and innovators.
"One of Claremont Graduate University's strengths has always been its proximity to Los Angeles, one of the most vibrant cultural and business centers in the world," CGU President Robert Schult said. "Our new location downtown makes it even more convenient for our students to tap in to L.A.'s rich resources as they forge their creative paths."
CGU's 7th-floor home inside the Reef includes classrooms and gallery space, as well as meeting facilities and special events amenities. The expansion into downtown is being spearheaded by CGU's Drucker School of Management and School of Arts and Humanities.
"We have created a unique Center for Management in the Creative Industries, and this location will serve as a focal point for our programs in the burgeoning creative economy in Los Angeles, including our close collaborations with Sotheby's Institute of Art and the Getty Leadership Institute," said Tom Horan, dean of Drucker School.
In addition to hosting CGU, The Reef is home to a lively community of artists, designers, technologists, media producers, and wholesalers. Its design encourages collaboration and sharing among residents.
"L.A. is a hub of creative energy," said Tammi Schneider, dean of CGU's School of Arts and Humanities. "CGU's space in The Reef provides a platform for our art, arts management, music, and museum studies students to build their creativity in theory and practice."
CGU will celebrate the launch of the space with an invitational event on March 3 featuring Mark Hatch, the founder and CEO of TechShop and a Drucker School alumnus, who will speak on "Los Angeles and the Creative Revolution."
CGU's downtown location is just blocks from the Harbor and Santa Monica freeways, and close to Blue and Expo Line light rail stops.
About Claremont Graduate University
Founded in 1925, Claremont Graduate University is the graduate university of the Claremont Colleges. Our five academic schools conduct leading-edge research and award masters and doctoral degrees in 24 disciplines. Because the world's problems are not simple nor easily defined, diverse faculty and students research and study across traditional academic boundaries to create new and practical solutions.