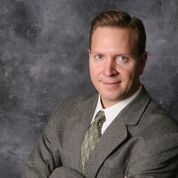 Dr. Shape has been a prominent figure at National American University for more than two decades.
Rapid City, South Dakota (PRWEB) February 17, 2016
The Board of Governors of National American University, a university system with more than 35 campus locations in 10 states, has announced the appointment of Dr. Ronald Shape as President and Chief Executive Officer of the university. Since 1991, Dr. Shape has held various leadership roles at National American University, most recently serving as Chief Executive Officer & System Interim President. Dr. Shape was officially appointed on January 25, 2016.
"Dr. Shape has been a prominent figure at National American University for more than two decades," said Dr. Jerry Gallentine, Chairman of the Board of Governors. "Through his leadership, vision, and management skills, Dr. Shape has enabled National American University to significantly grow, retain financial solvency, and better serve students across the country. As we prepare to celebrate our 75th year, we have great confidence that Dr. Shape will be the leader we need to continue to achieve the goals and mission of the university."
Dr. Ronald Shape began his career at National American University as a Student Account Specialist at the Ellsworth Air Force Base campus in Western South Dakota. He was quickly promoted to System Assistant Director of Financial Aid in 1992. He then served the university in various capacities, including System Controller, Executive Vice President at the Sioux Falls campus, Regional President for the Minnesota Region, Assistant to the University President of National American University, Chief Fiscal Officer and later in a dual role as Chief Fiscal Officer and Chief Operating Officer. He became Chief Executive Officer in 2009, successfully growing the institution throughout his tenure and launching the University's "Service Center" education model. Dr. Shape also served as a faculty member at the school from 1995 to 2002, teaching accounting, auditing, and finance courses.
Through Dr. Shape's leadership, National American University achieved a number of important accomplishments. He helped the university develop a more efficient student enrollment process, increased cash reserves by more than 400 percent, created processes and procedures to facilitate greater regulatory compliance, and successfully took the company public to become one of only 14 publicly-traded, post-secondary organizations in the country. National American University welcomes Dr. Ronald Shape in his new role and looks forward to continued success and growth through his leadership.
Company/Organization Info:
National American University was founded in 1941 in Rapid City, South Dakota with the goal of providing returning veterans with business training in accounting, marketing, and management. Today, the university remains a military-friendly school, while also serving a diverse group of students through online and on-campus programs. National American University has more than 35 campuses in 10 states and features programs in today's hottest fields, including business, accounting, nursing, healthcare management and technology, criminal justice, paralegal, and more. For more information about its degree programs, admissions, and financial aid opportunities, please visit http://www.national.edu.