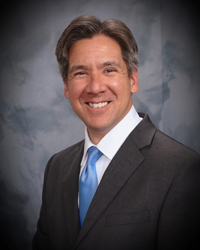 Lindon, Utah (PRWEB) February 16, 2016
HotDocs Market, launched a year ago, offers almost 7,000 templates from a range of expert legal publishers in the United States and currently has more than 2,000 law firm subscribers. With ambitious growth plans for 2016 and more publishers and subscribers set to join the service, Jonathan Hoy has been appointed to a senior leadership position to drive success throughout 2016 and beyond.
Jonathan Hoy had been operating as HotDocs' Director – Publishing Partnerships since August 2014 and has been instrumental in the success of HotDocs Market to date. Joining HotDocs after a long career in legal publishing with LexisNexis and the American Bar Association, Hoy will now take overall responsibility for working with the growing HotDocs Market team to implement the growth strategy and increase market share.
Hoy commented: "It's a really exciting time to be taking the reins for HotDocs Market, as we expand the team, enhance the marketing and technology behind the service and bring on new publishers and subscribers. By adding new publishers to HotDocs Market and increasing the content from our existing partners, we will be able to offer a wider range of legal forms products to our subscribers, in more locations and across more practice areas."
HotDocs Market uses HotDocs' industry-leading document assembly technology to turn publishers' content into intelligent HotDocs templates. Content subscribers simply complete a dynamic HotDocs interview to generate a customised document, or set of documents, offering attorneys more time to focus on other areas of the work, rather than drafting documents.
Gary Eunson, Commercial Director at HotDocs, concluded: "We have enjoyed a really successful first year for HotDocs Market and the timing is now perfect for Jonathan to take this senior leadership role as we move forward into what we estimate will be an even more successful second year. I look forward to working with Jonathan and his team to bring our growth plans for HotDocs Market to fruition."
About HotDocs
HotDocs is the market leading provider of automated document generation software, with customers in 60 different countries and a user-base, globally, that exceeds one million. Automated document generation, or document assembly, allows a vast reduction in time spent in the production of high volume, repeat documentation such as contracts, agreements and other legal paperwork.
Widely used within the legal, banking, insurance, public and corporate sectors, HotDocs software also increases accuracy, reduces cost/risk and improves efficiency in the generation of complex, or simple, repeat documentation. The software is available on premise, on desktop or via the cloud and can operate in a standalone capacity or as part of a wider business process management system, such as workflow, document management or case management systems.
The most recent innovation from HotDocs is HotDocs Market – an online document assembly platform that allows experts to publish and sell automated legal documents and forms to attorneys throughout the USA. Publishers already using HotDocs Market include LexisNexis, the New York State Bar Association, ALL-STATE LEGAL and the Iowa State Bar Association.