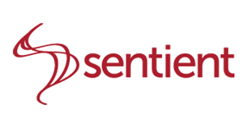 "Our awards validate our creative capabilities, which are a critical component of our metrics-driven methodology." -Sentient President Adam Cossman
Morristown, N.J. (PRWEB) February 24, 2016
Sentient (besentient.com) is pleased to announce that it recently earned 9 Audio Visual Arts (AVA) Platinum and Gold Awards in digital marketing for its clients in the life sciences, financial services, and B2B industries. The agency's AVA Platinum awards include those for E-LOAN, Livalo, and Osphena, and its AVA Gold Awards include those for Traphic and Livalo.
Since 2014, Sentient has earned more than 140 honors in the field of Internet marketing. The agency earned 40 of the awards in the last 8 months alone. The awards acknowledge Sentient's outstanding national Internet marketing achievements for clients such as Shionogi, Inc., Kowa Pharmaceuticals America, Inc., Popular Community Bank, E-Loan, Inc., Forethought Financial Group, and Novartis Pharmaceuticals Corporation, among others.
Prestigious marketing awards organizations that have recognized the energetic New York/New Jersey agency include:

Aster
AVA Digital
Davey
Digital Health
Hermes
Interactive Media
MarCom
W3
Web Awards
Sentient President and Partner Adam Cossman says, "We're proud to develop digital marketing opportunities that generate tangible results for our clients. Our awards validate our creative capabilities, which are a critical component of our metrics-driven methodology."
In addition to its many other successes, Sentient designed and developed the responsive QVC Website, redesigned LendingTree.com, and launched successful digital projects for high-profile pharmaceutical clients. In less than a decade, the agency's projects have established it as a leader in digital marketing.
"Sentient is adept at balancing digital marketing for healthcare and non-healthcare clients. We use what we learn from non-healthcare initiatives to stay at the leading edge of digital technologies and marketing trends. Our approach uniquely positions us to inform our healthcare clients about options that can have a significant impact on their ROI," says Sentient Partner, Strategy Jeff Rohwer.
For more information on Sentient, please visit besentient.com.
Sentient Interactive, LLC, is a digital first, metrics-driven marketing agency with expertise in technologic solutions to drive measurable results for its clients. Since 2008, Sentient has provided services to clients in diverse industries, including life sciences, financial services, and consumer packaged goods. Sentient now has more than 50 staff members at offices in New York City and New Jersey.
SOURCE: Sentient Interactive, LLC
RELATED LINKS
http://www.besentient.com