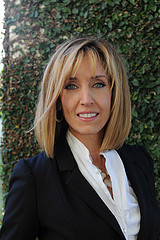 Country culture is influencing chargeback behavior and this is another indication that human influence is an inevitable part of the chargeback trend equation.
Tampa Bay, FL (PRWEB) February 17, 2016
When the Federal Deposit Insurance Corp. (FDIC) disclosed in 2014 that they were withdrawing a list they created of merchant categories that were deemed high risk and warranted heightened attention, they acknowledged that this list was used by issuing banks as justification to sever ties with merchants who fell into these categories – leaving the merchants scrambling to find a suitable merchant service provider willing to process their transactions. (1)
While the FDIC maintained that the list was not intended to be used for that purpose, the behavior of the financial institutions show a willingness to eliminate certain risk categories – and the merchants who make their livelihood in them.
Monica Eaton-Cardone, Co-founder and Chief Operating Officer of Chargebacks911, says that a recent charge back analysis she conducted, based on issuer behavior for "risky industries" such as diet products, digital recurring subscriptions, health and beauty, men's tangible goods and women's tangible goods verify that chargeback percentages are indeed higher in these categories than in others. They range from ten to twenty percent in the U.S. but run almost double in other countries. "Country culture is influencing chargeback behavior," Eaton-Cardone said, "and this is another indication that human influence is an inevitable part of the chargeback trend equation."
She underscored this by saying that it is the consumer who feeds these trends, not the merchant and that there seems to be a fundamental misunderstanding, possibly brought about in the U.S. by the Justice Department's "Operation Choke Point", a program that targets fraudulent merchants and prevents them from using electronic payment systems.
But as eCommerce becomes a mainstream way of life, rising rates of chargebacks can seriously harm a merchant's statue with their bank and this risk accelerates if they operate in categories noted for chargebacks. Eaton-Cardone says that the chargeback system needs to be standardized and all blanket arbitraries removed. Industry best-practices need to be set, giving all merchants the equal opportunity to measure up to it.
"There is really no way to completely avoid the risk of merchants' industries, as it is the ethical behavior of both the consumers and the merchants that are dictating the risks," she said. "But merchants should not be penalized or treated discriminately because of this. Instead, a third-party chargeback management company should moderate the risk. This will allow for the continued success of merchants, facilitate smoother transactions with consumers, and continue to drive the innovation needed to sustain the growth of the eCommerce industry."
Monica Eaton-Cardone invites merchants to download a free chargeback prevention eBook for valuable tips on combating chargebacks, and she encourages online retailers to sign up for a free chargeback analysis to learn how an effective risk management solution can positively impact earnings.
For further information on Chargebacks911 and its proven chargeback management solutions, visit http://chargebacks911.com.
About Global Risk Technologies and Chargebacks911:
Global Risk Technologies is best known for its role in payment processing solutions that cater to each side of the value chain: Chargebacks911.com and eConsumerServices.com. The firm is headquartered in Tampa Bay, Florida, with offices in Ireland and Atlanta. It has approximately 350 employees worldwide and currently manages over 200MM transactions worldwide each month.
Chargebacks911 is a division of Global Risk Technologies, and was developed specifically to offer immediate aid to merchants through proprietary technology and provide the necessary function that gives merchants the freedom to focus on their core competency and optimize their in-house skill set. Chargebacks911 focuses on chargeback mitigation and risk management. It specializes in servicing Internet merchants and acquiring banks, offering dispute response solutions and deep analytics. Chargebacks911 works with its clients to help them keep dispute rates down and retain their ability to accept credit cards. For more information, visit http://www.chargebacks911.com.
1. Blackwell, Rob. "FDIC Withdraws Alleged 'Hit List' of High-Risk Merchants." American Banker RSS. N.p., 28 July 2014. Web. 26 Jan. 2016. americanbanker.com/issues/179_144/fdic-withdraws-alleged-hit-list-of-high-risk-merchants-1069031-1.html