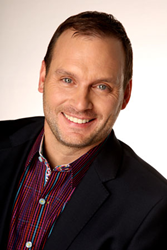 No matter what kind of service business you are in, if you are leading people with encouragement you can succeed.
(PRWEB) February 22, 2016
Each year, the National Chimney Sweeping Guild holds its annual convention. This year, the national convention will be held in Orlando, FL from Wednesday, February 24th, to Saturday, February 27th.
Among the many guests who will be speaking at the conference, is author and business owner, Mark Stoner. From a one-man chimney sweeping business, to one of the largest and most respected multi-million dollar chimney service business in the nation; Stoner has taken just about every business risk imaginable, so that no one else has to. Mark is the owner and founder of Nashville-based, multi-million dollar service business, Ashbusters Chimney Service, and a mentor to hundreds of business owners across the nation.
Set to take the National Chimney Sweeping Guild stage on February 27th, as the closing keynote speaker, Mark will share with the audience his tips and secrets of the trade with his speech entitled: "Blue Collar Gold- How to Build a Service Business from the Dirt Up"
"Most Americans don't realize the potential gold mine in blue-collar business. The service industry is wide open in America, there are literally thousands and thousands of opportunities, but many people don't consider blue-collar work as an option and are missing out as a result." Says, Stoner
For more information on Mark Stoner and the national conference, be sure to visit http://www.markstoner.com & http://www.ncsgconvention.org/
About Mark Stoner: Mark Stoner has been in the chimney industry for thirty years. He ran a one-truck company for eighteen years until 2003 when he changed his path and built a multimillion-dollar chimney company only a few years later. Ashbusters Chimney Service currently employs thirty-five people operating sixteen trucks and is currently servicing Middle Tennessee, Southern Kentucky, and Charleston, South Carolina. Mark is the current president of the Chimney Safety Institute of America (CSIA), is the past CSIA vice president and treasurer, and has also served as the National Chimney Sweep Guild Ethics Committee Chairman. Mark was a finalist in the 2012 Nashville NEXT Entrepreneur of the Year award. In 2014, he and three close business partners launched SirVent Chimney and Venting Franchise (http://www.sir-vent.com). Franchises are available throughout the U.S.
About The National Chimney Sweep Guild: The National Chimney Sweep guild is a non-profit trade association existing to promote the success of its members by providing progressive services, encouraging professionalism and ethical accountability and advancing the chimney and venting industry though public awareness of the trade.