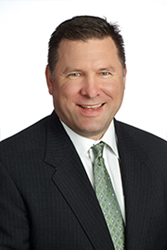 "Mortgage Master on Morf Playbook is a fantastic introduction to the industry that I know will reap dividends for my business."
San Francisco, CA (PRWEB) February 17, 2016
Morf Media Inc. and America's Mortgage Institute(AMI) today announced that Mortgage Express is seeing success with the training from the online Mortgage Master course available now on Morf Playbook™.
The Mortgage Master Program, delivered on-line and as an App for mobile devices and smartphones, provides approximately 40 hours of engaging, informative learning material that includes mortgage terminology, loan products, ethics, sales techniques and more. It provides the fundamental mechanics vital to every mortgage loan originator, including mortgage math, prequalification, loan program guidelines and compliance as it pertains to mortgage originations.
Mortgage Express manager, Curt VanderZanden underscored the value and the results he is seeing from top notch training content from AMI delivered in an engaging way on Morf Playbook: "Having been in the mortgage industry since 1993, working my way up from a rookie loan officer, branch manager, trainer, sales manager and regional sales manager, one of the biggest challenges is growing new rookie loan officers."
Rocko Karim started at Mortgage Express in November and is new to the mortgage industry. He recently completed the Mortgage Master training and found it extremely beneficial in terms of helping him get up to speed quickly while leveraging his prior experience. "I enjoyed the training program because it gave me an opportunity to think about my past business experiences and how I could incorporate the ideas presented in the program to benefit my specific situation. As a new MLO there is a lot to learn and you get a lot of information thrown at you. This program is a great reinforcement of information that may be you didn't completely understand, you forgot, or perhaps was never shared with you."
Karim found the features of Mortgage Master, including instructional videos, interviews, games and quizzes kept him engaged and served as an enhancement to the material. Overall, Karim said, "I recommend Mortgage Master to anyone who is getting started in the mortgage industry. It's a great way to learn the fundamentals of the industry and to help get you started originating loans."
Developed by industry experts, Mortgage Master utilizes several different learning methodologies – videos, games, quizzes – and unique, active learning strategies on a state-of-the-art Morf Playbook gamification platform with text-to-voice technology to keep learners engaged and enthusiastic about the content. It fills a definitive need for fundamental education to serve as a base for pre-licensing education, while sharpening skills of existing loan originators.
VanderZanden added, "I have not seen a more comprehensive training program that imparts, not only the fundamentals of the industry, but also the mechanics of how to be a loan officer and work effectively within your office. The training outlines the ethical behavior and a structure for how to set yourself up from day one to build a network of business. Today, the stakes are too high to not properly train your personnel. Mortgage Master on Morf Playbook is a fantastic introduction to the industry that I know will reap dividends for my business."
To learn more or sign up for the course, please visit Morf Media or contact Heidi Deishl @ Heidi.deish(at)morfmedia(dot)com.
About America's Mortgage Institute
Built on a long and successful history in mortgage banking, America's Mortgage Institute (AMI), established in 2010, is committed to restoring confidence and public trust in the mortgage lending industry. Based in Cherry Hill, NJ, the mission of AMI is to provide the mortgage service industry and aspiring career entrants the finest in mortgage training, consulting and support services designed to ensure regulatory compliance while optimizing performance and profitability. For more information, contact Jen Biderman at JBiderman(at)americasmortgageinstitute(dot)com or 856-334-1745.
About Morf Media, Inc.
Morf Media, Inc. is a social, mobile platform for HR talent development and training for the modern workforce. Made easy, fast, fun and socially oriented, Morf Playbook™ provides one to one leadership, skill building and training development, anytime, anywhere on a smart phone or tablet. Morf Playbook delivers interactive three minute courses via a variety of media, including text to voice and video. Its gamified social framework delivers feedback that empowers people to perform at their best while providing managers with reporting, metrics and communication tools to optimize talent management.
Contact:
Heidi Wieland
Vice President Marketing of Morf Media, Inc. USA
805-722-7413
Heidi(at)morfmedia(dot)com