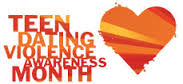 As a mother of 3 teenagers, teen dating violence is very close to my heart. I encourage every parent to take a few minutes to review these important tips and talk to their teens about this serious issue.
Las Vegas, NV (PRWEB) February 17, 2016
AlertID, your neighborhood safety network, encourages families to be proactive about their safety and that of their children. According to AlertID founder, Keli Wilson, "As a mother of 3 teenagers, teen dating violence is very close to my heart. At the company, we work hard every day to provide critical information to our members to help protect their families. I encourage every parent to take a few minutes to review these important tips and talk to their teens about this serious issue."
According to the National Domestic Abuse Hotline, each year 1.5 million high school students experience physical abuse from a dating partner. Only one-third of those victims seek help. Dating violence is the verbal, emotional, physical, or sexual abuse of a partner. Teen victims of dating violence pose a higher risk of substance abuse, eating disorders as well as a risk of future abuse (National Domestic Abuse Hotline, 2015). To address this serious problem, AlertID is working to raise awareness by offering warning signs, advice for parents, and resources for victims.
Please review the following warning signs, tips and resources about Teen Dating Violence.
Your child may exhibit some or all of the following dating violence warning signs:

Makes excuses and apologizes for his or her partner's behaviors,
Often has unexplained injuries, such as bruises or body pain,
Isolates him or herself from family and friends and only deals with his or her partner,
The dating partner frequently texts or calls demanding to know where and with whom he or she has been,
Is frequently upset or depressed but is unwilling to discuss the cause .
Advice for Parents:
•Be a good example: Displaying positive and healthy relationships will model what an appropriate and respectful relationship with a significant other looks like.
•Teach your children to trust their judgment: Having an open conversation about dating violence, physical and verbal abuse is important in preparing your child to know how to safely and properly avoid abusive relationships. Discuss with your child characteristics of a healthy and respectful relationship.
•Create an open environment: Your child should know that they can come to you in times of need for support - not criticism or judgment. Maintaining a neutral position may help your teen to open up about their partner, so try listening and not immediately jumping to conclusions. Assure your child that if he or she ever finds him or herself in a violent relationship that he or she is not to blame.
Resources:
National Domestic Violence Hotline: Dating Abuse Helpline offers real-time, one-on-one support from peer advocates. Text "loveis" to 22522 or Call 1-866-331-9474.
Loveisrespect:
http://www.loveisrespect.org: A website that aims to educate individuals on what it's like to be in an abusive relationship and the importance of being able to identify healthy relationships.
Parent Help Guide to Start the Conversation with Your Teen: http://www.itstimetotalkday.org/sites/default/files/How-To-Start-A-Conversation-Guide.pdf
About AlertID
AlertID, the nationwide neighborhood safety network, is available for free online or on a smartphone and provides information needed to keep families safe. Millions of members in all 50 states and more than 30 countries are able to view an interactive map displaying crimes, sex offenders and neighbor posts in their selected neighborhoods.
Members can receive alerts and information for multiple locations such as their homes, schools or offices including law enforcement emergency alerts, crime and sex offender alerts, severe weather alerts, fire and earthquake alerts, a library of prevention tips and much more. Additionally, the app acts as a virtual neighborhood watch where members can share photos and information regarding suspicious activity with neighbors.
The AlertID mobile app is available for download on iTunes or the Android market. To sign up for a free AlertID account or for more information, please go to http://www.AlertID.com.