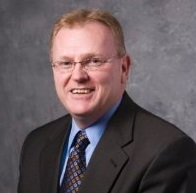 "Being honored as a 2016 Pro to Know is a testament to the dedication of the whole team at Eyefreight and our continuous drive to help our clients discover those efficiencies and achieve robust results each and every day."
Evanston, Ill. (PRWEB) February 17, 2016
Eyefreight (http://www.eyefreight.com), a leading provider of transportation management systems (TMS), is proud to announce that Eyefreight CEO Ken Fleming has been named a "2016 Pro to Know" by Supply & Demand Chain Executive.
The Pros to Know Awards recognize supply chain executives, and manufacturing and non-manufacturing enterprises, that are leading initiatives to help prepare their companies' supply chains for the significant challenges of today's business climate.
Under Ken's leadership, Eyefreight has experienced continued and significant growth since its founding in 2008, including global deployment in China, Brazil and North America. Eyefreight also established a U.S. headquarters in Evanston, Illinois in 2014.
This success has enabled Eyefreight to make great strides in enhancing the company's SaaS product, which yields rapid ROI for its customers, such as Tata Steel, Levi's, Mango, Campari and Heineken, by providing central coordination and detailed data visibility over complex, worldwide transportation operations, helping shippers rapidly reduce net landed cost of goods by 10-30 percent. Eyefreight customers now distribute goods to more than 136 countries using Eyefreight in all forms of transport (road, rail, ocean, air, barge and parcel).
"In the year ahead and beyond, companies must find more viable options to create efficiencies and reduce distribution costs," said Fleming. "Being honored as a 2016 Pro to Know is a testament to the dedication of the whole team at Eyefreight and our continuous drive to help our clients discover those efficiencies and achieve robust results each and every day."
To learn more about Eyefreight's leading transportation management solutions, visit http://www.eyefreight.com. Visit http://www.SDCExec.com to see all the winners.
About Eyefreight
Eyefreight provides a command center for shippers, reducing net landed cost of goods while improving business margins. An accessible SaaS solution, Eyefreight deploys its transportation management system (TMS) and inventory visibility rapidly and integrates with existing transportation workflows to reduce total cost of distribution as much as 30 percent, while improving performance. Eyefreight offers the only transportation management system with inventory allocation algorithms and automated decision-making, weighing variables and calculations much faster than competitors that rely on manual human analysis, calculations and scenario planning.
Founded in 2008 by industry veterans dedicated to transforming the logistics function into a true profit center for any organization, Eyefreight's clientele spans multiple verticals worldwide. Headquartered in Utrecht, the Netherlands with U.S. headquarters in Evanston, Ill. Eyefreight is backed by De Hoge Dennen Capital and Global Cleantech Capital. Please visit http://www.Eyefreight.com for more information
About Supply & Demand Chain Executive
Supply & Demand Chain Executive is the executive's user manual for successful supply and demand chain transformation, utilizing hard-hitting analysis, viewpoints and unbiased case studies to steer executives and supply management professionals through the complicated, yet critical, world of supply and demand chain enablement to gain competitive advantage. Visit us on the web at http://www.SDCExec.com.
– # # # –
Contact
Rey Perez
PReturn Inc.
312.226.4139
rperez(at)preturn(dot)com