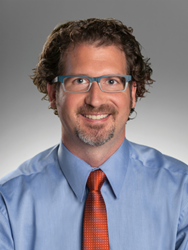 Sanford Health is the only location in the Upper Midwest offering this trial for cancer patients.
SIOUX FALLS, S.D. (PRWEB) February 17, 2016
People with Merkel cell, gynecological, gastric and head and neck cancers may be eligible to participate in a clinical trial at Sanford Health testing the effectiveness of an investigational drug called nivolumab.
Nivolumab, a PD-1 inhibitor, is used to stimulate the patient's immune system to fight cancer. It is currently used in combination with other therapies to treat melanoma and non-small cell lung cancer.
The trial is exploring the safety of nivolumab and the drug's ability to extend the life of participants and is available internationally.
W. Chad Spanos, M.D., is the clinical trial's principal investigator at Sanford Health. Spanos practices at the Sanford Ear, Nose and Throat Clinic in Sioux Falls and runs a cancer biology lab at Sanford Research that focuses on head and neck cancers caused by the human papilloma virus (HPV).
"Sanford Health is the only location in the Upper Midwest offering this trial for cancer patients," said Spanos. "When used with other treatment methods, nivolumab has shown promise in managing other types of cancers."
Participants must be at least 18 years old and have confirmed carcinoma of specific solid tumor types or progressive metastatic or recurrent cancer that has been treated with no more than two prior therapies or regimens.
For more information, call 87-SURVIVAL.
About Sanford Health
Sanford Health is an integrated health system headquartered in the Dakotas. It is one of the largest health systems in the nation with 43 hospitals and nearly 250 clinics in nine states and three countries. Sanford Health's 27,000 employees, including 1,400 physicians, make it the largest employer in the Dakotas. Nearly $1 billion in gifts from philanthropist Denny Sanford have allowed for several initiatives, including global children's clinics, genomic medicine and specialized centers researching cures for type 1 diabetes, breast cancer and other diseases. For more information, visit sanfordhealth.org.