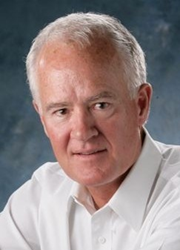 We are excited to have teamed up with The KCS Academy on this event
Austin, Tx (PRWEB) February 17, 2016
Certification Game Inc., a leading on-demand training solutions company, announced today that they will be co-presenting, with the KCS Academy, the webinar "KCS: Riding the Waves of Adoption".
Knowledge-Centered Support (KCSsm) is the industry best practice for leveraging knowledge within an organization and is most successfully adopted in phases. In this webinar, attendees will learn how to plan for an adoption that will last, including an overview of the phases, the importance of training support analysts and strategies for deploying additional teams.
Greg Oxton and Melissa George of the KCS Academy and Ron Muns from Certification Game Inc. will present this information-packed live webinar.
Anyone interested in attending the event can register here. (http://www.thekcsacademy.net/events/webinar-waves-of-adoption/)
About Certification Game, Inc.
Certification Game Inc. is an Austin, Texas based company that is focused on building online training courses to prepare learners for professional certifications. The concept of the company is 'Serious Learning, Not So Boring' with a focus on building certification courses that will help the learner qualify for a new job or promotion via professional certifications. Uniquely, Certification Game courses incorporate game mechanics in order to make learning more fun and engaging for the participant. The founders, Ron Muns and Cole Leslie, come from the IT service management and green energy fields respectively.
About the KCS Academy
The KCS Academy is the source for KCS resources and the certifying body for KCS. The Academy offers KCS certification for people and KCS Verified and Aligned designations for tools and services. The KCS Academy is a network of KCS practitioners and vendors who support the successful adoption of KCS and contribute to the continuous improvement of the KCS methodology across all knowledge-intensive industries.
The KCS Academy is a wholly-owned subsidiary of the Consortium for Service Innovation. The Consortium is the non-profit association that developed and continues to maintain the KCS methodology.
The KCS methodology is service marked by the Consortium for Service Innovation.