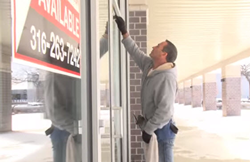 A clean home is a happy home.
Wichita, KS (PRWEB) February 26, 2016
Wichita Kansas - Spring Cleaning Time
The need for residential air duct cleaning and indoor air pollution is actually a growing concern. It's possible that the amount of indoor air pollution in a home or office actually exceeds that of the air pollution outside.
Had a cough for a prolonged period and don't know why? It could be due to dust, mold or pollen that has accumulated in the air ducts. Dust, mold and pollen aren't all. Bacteria and virus particles can accumulate in air vents too.
"If you can't remember the last time you had your air ducts clean, it's probably time you did." says Brett Cole, from Quality Cleaning Solutions, and air duct cleaning company in Wichita, KS.
If it's moisture rich climate, like that of Wichita, KS; the potential for microbiological growth such as mold is increased and spores might get released into the home's living spaces.
"Now that technology is a little more advanced, we have a new air duct cleaning service where we can actually send a drone camera down air ducts in a home to show people what it looks like before they buy." - Brett Cole
If family and friends who come over often are experiencing symptoms of coughing or allergic reaction when they come over, it's a possibility that it is related to indoor air quality.
This spring, examining the air ducts and vents that blow air into living spaces should be a priority.