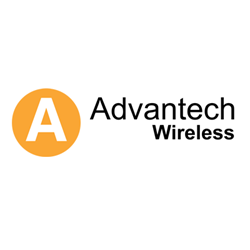 Montreal, Canada (PRWEB) February 17, 2016
Advantech Wireless, a global leader for High Throughput Satellite (HTS) broadband communications solutions, today announced the opening of its new U.S. headquarters.
The new office will provide customer service and support as well as sales, training and finished goods inventory for fast deliveries to Advantech Wireless' U.S. customers.
"As a global company we are committed to exceeding our customers' expectations. The improvement in Advantech Wireless' ability to serve our fast growing US customer base is consistent with meeting the increasing demand for our Satellite Network Solutions and award-winning Second Generation GaN based SSPA systems," said Bob Petrucelli, Vice President of U.S. Sales for Advantech Wireless. "This location will allow us to respond to new and existing customers with dedicated staff in a timely manner. It is strategically located in Buford, GA, near several key U.S. customers and the Atlanta International Airport offering convenient air transportation and shipping to the entire United States."
The new office address is 1707 Enterprise Drive, Suite B. Buford, GA, 30518. Direct telephone number: +1 770 456-5601.
Visit Advantech Wireless Booth 717 at the Satellite 2016 Conference and Exhibition that will take place March 7th through March 10th, 2016 at the Gaylord National Convention Center, National Harbor, MD.
Find more details at advantechwireless.com/events.
About Advantech Wireless
Advantech Wireless supports the critical need for High Throughput Satellite communications in a rapidly expanding digital environment. Our proven low-cost and highly reliable system solutions are meeting the ever-increasing need for high-bandwidth communications essential to military and government requirements, cellular network providers, broadcasters, robust corporate networks, and security. We integrate award-winning research and development engineering into our designs. The result: custom solutions with lowest overall capital and operating costs, together with an unparalleled commitment to lead the industry in materials, design and reliability.