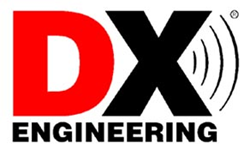 Tallmadge, OH (PRWEB) February 18, 2016
Now available at DX Engineering, Ham Radio operators can use Low Band Systems' Multiplexers to connect multiple radios to a single multi-band antenna, allowing each radio to operate on a different band simultaneously. Not only does that reduce equipment installation hassles, it can save money since there's no need for extra antennas and coax cable.
As contesting and Field Day popularity grows, multi-operator Ham Radio stations are becoming common. Running multiple radios requires multiple antennas, which quickly introduces significant installation and RF interference issues.
Insertion loss for Low Band Systems' multiplexers is negligible, typically less than 0.2 dB—and each radio will receive 35 dB of rejection from off-band signals. The multiplexers provide a VSWR less than 1.2:1 and work with 50 Ω feedlines.
It's important to note that these multiplexers simply split the RF signal, so an appropriate band pass filter is also required. Low Band Systems' high-quality, multi-stage band pass filters limit the RF to a single band, effectively eliminating the RF interference issues multi-radio operators experience when using dedicated monoband stations. The filters deliver the critical isolation demanded by each multiplexer's band input. Installed in optimal conditions, users can experience up to 80 dB of isolation between all connected transceivers, regardless of the operating band.
DX Engineering
http://www.DXEngineering.com
1-800-777-0703