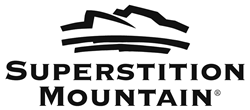 "Member satisfaction is our number one priority, said Superstition Mountain Golf and Country Club General Manager, Mark Gurnow. "This award confirms our excellence in the private golf club community."
Gold Canyon, Ariz. (PRWEB) February 22, 2016
Superstition Mountain Golf and Country Club announced that it has been awarded the Distinguished Emerald Club of the World award for the second year in a row. Recipients are determined annually by BoardRoom magazine, a respected trade publication serving private clubs. BoardRoom magazine's Distinguished Clubs award program uses a rating system that recognizes the club, its management and its staff based on an evaluation process that measures a club's "Member Experience."
Member experience is determined based on the scores of an official on-site audit conducted by BoardRoom personnel. The scores are based on a grading system that quantifies certain intangibles of a private club. These include anything that improves member satisfaction and can be as simple as high levels of customer service, clean facilities, quality food and more.
"We'd like to congratulate Superstition Mountain Golf and Country Club for earning Distinguished Emerald Club status," said John Fornaro, Publisher of BoardRoom magazine. "Special recognition also goes out to Superstition Mountain's General Manager, Mark Gurnow, as well as the club's owner, Susan Hladky, its department heads and entire staff for their efforts in providing an excellent member experience."
Superstition Mountain continues to raise the bar for private clubs in the southwest. Its dedication to the highest quality member experience is complimented by its scenic beauty and top-rated facilities. And despite the club's success and prominent status, it never stops improving. In 2015, the club added a host of new social events and made improvements to the course to perfect the overall play.
"We are proud to again be recognized as a Distinguished Emerald Club," said Gurnow. "Member satisfaction is our number one priority, and this award confirms our excellence in the private golf club community."
Superstition Mountain offers members an all-inclusive private club experience. The club boasts world class golf, it is home to two spectacular Nicklaus designed courses and provides golf instruction from former PGA Teacher of the Year, Mike Malaska. The 50,000 square-foot, Tuscan-inspired clubhouse offers relaxation and the opportunity to enjoy a choice of elegant fare or a quick bite. Additionally, the club has a fully appointed sports club and offers many social programs to ensure a diverse range of activities for members to enjoy. For more information visit SupersitionMountain.com.
About Superstition Mountain Golf & Country Club
Superstition Mountain Golf & Country Club is a premier private club nestled at the foot of the Superstition Mountains in Gold Canyon, Arizona, just 25 minutes from Phoenix and 45 minutes from Scottsdale. Two award winning 18-hole Nicklaus designed golf courses make up the centerpiece of this stunning 878-acre luxury gated community featuring hiking trails, village-style neighborhoods and award-winning homes. The 50,000 square-foot Tuscan-inspired clubhouse is the hub of activity for members and guests offering exceptional dining, a Sports Center, pool, and robust wellness program as well as a variety of social activities.
Superstition Mountain returned to completely private status in 2014, after a journey through financial difficulties and receivership. The revitalization was realized as a result of the vision of the owner as well as the Club's prime location, remarkable resort lifestyle, variety of amenities and world-class golf. The club offers both golf and social memberships, for more information call 480-983-3200. http://www.superstitionmountain.com
###
Media Contact: Alec Robertson | BIG YAM, The Parsons Agency | 480-704-3259 | arobertson(at)bigyam(dot)com