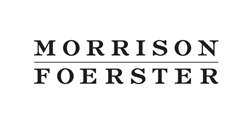 New York, New York (PRWEB) February 18, 2016
Morrison & Foerster, a leading global law firm, is pleased to announce that Jonathan Levine has joined the firm's New York office as a partner in its Business Restructuring & Insolvency Group. Mr. Levine comes to the firm from Andrews Kurth, where he represented ad hoc bondholder groups, indenture trustees, and creditor committees. His addition follows the recent arrival of Peter Declercq and Sonya Van de Graaff as business restructuring and insolvency partners in London.
"I've known Jon for nearly a decade and have seen what an outstanding lawyer he is from working opposite him in a number of different matters," said Brett Miller, managing partner of the New York office and a partner in the Business Restructuring & Insolvency Group. "Jon's practice and his strong corporate background complement our current restructuring capabilities, and make him a great resource for our clients. Jon's addition is also particularly timely, given the significant uptick in bankruptcy filings so far in 2016 and the current uncertain global economic climate."
"The growth of our global restructuring platform is a key component of MoFo's strategic development," said Lorenzo Marinuzzi, global co-chair of the firmwide Business Restructuring & Insolvency Group. "Jon brings distinguished restructuring experience to MoFo, strengthening an already impressive bench of high-caliber lawyers. We are thrilled to have him join our team."
Mr. Levine's practice involves the representation of official and ad hoc creditors and equity committees, significant strategic and financial investors, and debtors/issuers in complex chapter 11 reorganizations and out-of-court restructurings. Mr. Levine regularly advises indenture trustees, hedge funds, and other market participants on a variety of matters. He earned his J.D. from the University of California at Los Angeles School of Law and his B.A. from Stanford University.
"I've worked with numerous lawyers from Morrison & Foerster's Business Restructuring & Insolvency Group over the years, and the client-focused culture of the firm was a huge draw for me," said Mr. Levine. "Joining the firm gives me the opportunity to expand my practice and represent clients on particularly critical matters. I look forward to beginning the next chapter of my career in the company of attorneys who set the bar in the practice of bankruptcy law."
Morrison & Foerster's Business Restructuring & Insolvency Group has one of the strongest practices in the industry and has advised on many of the most complex matters in recent years. Its most recent high-profile cases include representing:

The creditors' committee in the chapter 11 case of Energy Future Holdings
Residential Capital as the debtor in its chapter 11 case
The chapter 11 trustee for MF Global
The winding-up board of LBI (formerly Landsbanki) through its cross-border restructuring and its recently filed composition
ABOUT MOFO
We are Morrison & Foerster — a global firm of exceptional credentials. Our clients include some of the largest financial institutions, investment banks, Fortune 100, and technology and life sciences companies. The Financial Times has named the firm to its lists of most innovative law firms in North America and Asia every year that it has published its Innovative Lawyers Reports in those regions. In the past few years, Chambers USA has honored MoFo's Bankruptcy and IP teams with Firm of the Year awards, the Corporate/M&A team with a client service award, and the firm as a whole as Global USA Firm of the Year. Our lawyers are committed to achieving innovative and business-minded results for our clients, while preserving the differences that make us stronger.