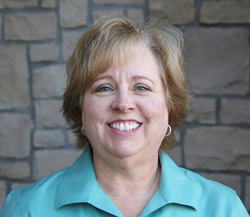 She has experience in nearly every level of ambulatory surgery center operations.
SPRINGFIELD, Mo (PRWEB) February 18, 2016
Medical Consulting Group (MCG) starts off 2016 by welcoming back a familiar face. Patricia Thomas, RN, BS, CRNO, who returns to fill the role of ASC Nurse Consultant, will assist clients with surgery center development, regulatory compliance, licensing, certification and accreditation preparation, staff training and development, and operational efficiency assessments.
The ability to positively impact patient care delivery in the ambulatory surgery center setting has been Pat's passion for more than 30 years. "The professional staff of an ASC has a limited amount of time with the patient and family to provide a safe and positive experience with an optimal surgical outcome," she says. "As a Nurse Consultant with MCG, I assist our clients in accomplishing this goal throughout the country utilizing my background and experience in the ASC environment."
Pat earned a Bachelor of Science from Southwest Missouri State University and a nursing diploma from St. John's School of Nursing. In addition to being an ASC nurse consultant, she has served as an ASC administrator, ASC director, and staff nurse.
"She has experience in nearly every level of ambulatory surgery center operations," says MCG Managing Principal Steve Sheppard, CPA, COE. Rob McCarville, MPA, also a principal of MCG, seconds his colleague's sentiments: "Pat knows the entire ASC process and her extensive background is one of the many reasons she's invaluable to us and our clients. We're glad to be working with her again."
For Pat, the feeling is mutual. "Returning to Medical Consulting Group is returning home to work collaboratively with a great team of professionals I have known for over a decade. They offer a wide range of medical business solutions, and it is unique to work in a healthcare business with such diversity. I love the challenge my work presents and the opportunity to creatively develop process and product solutions for each of our clients. "
Medical Consulting Group
The medical business solutions provided by Medical Consulting Group include ASC and practice consulting, management, development, and revenue cycle management, as well as multi-media marketing and advertising campaign creation. These services are the product of more than 27 years of immersion in the ophthalmic and healthcare business industry, as well as various other medical specialties.
Learn more about Pat Thomas and Medical Consulting Group at MedCGroup.com.