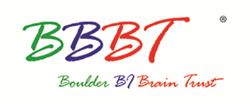 IBM plays an important role in the creation of an enterprise's analytics infrastructure. -- Claudia Imhoff, BBBT Founder
Boulder, Colorado (PRWEB) February 17, 2016
On Friday, February 19, 2016, BBBT members will be briefed by Nancy Hensley, Director, Offering Management, IBM Analytics Platform Services, Alex Bentley, Portfolio Product Management, IBM Analytics Platform Services, and Bill O'Connell, Distinguished Engineer & CTO, Data Warehousing & Big Data, IBM Analytics. They will provide an update on how IBM is not only thinking about how to help their clients take advantage of a completely hybrid analytic architecture, but how this architecture will work for them, how it will empower more of the business with analytics faster and on demand, and how it will foster collaboration across the key roles needing to share insight to make decisions.
"IBM plays an important role in the creation of an enterprise's analytics infrastructure," said BBBT Founder Claudia Imhoff. "Their strategy to embrace a hybrid architecture is not only timely but much needed to ensure the integrity of this critical environment."
A podcast summarizing the presentation will be available at the BBBT podcasts page and a video of the presentation will be available at the BBBT videos page.
About BBBT
The Boulder Business Intelligence Brain Trust has served the BI industry since 2006. It is a consortium of over 190 industry analysts, experts, and practitioners from around the world. BBBT hosts BI industry vendors who provide extended, interactive briefings, streamed live as webinars exclusively to BBBT members. It's a reciprocal arrangement, the members receive the latest information on current and planned BI tools and technologies, and the vendors get valuable feedback on their offerings, marketing, and messaging.