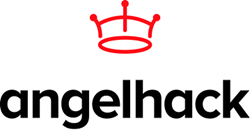 "Coding doesn't care about where you're from, or who you are."- AngelHack CEO, Sabeen Ali.
San Francisco, Calif. (PRWEB) February 18, 2016
AngelHack has organized more than 300 hackathons in 65 cities around the globe and on April 1st, 2016 the world's largest hacker community will launch their 9th Global Hackathon Series, opening up opportunities for hackers globally.
Since 2011, AngelHack has been paving the way for hackathons, championing the hacker community in metropolitan cities and under-explored tech spaces, empowering individuals who want to learn how to code. "Coding doesn't care about where you're from, or who you are," said AngelHack CEO, Sabeen Ali. "You can do it from home - in your pajamas, in your shorts, you can wear a hat, you can wear a hijab, you can be a boy, you can be a girl, you can be white, you could black, you could be anything in between."
Introducing Anyone. Can. Code: AngelHack's 9th Global Hackathon Series. While this Series will visit major tech hubs like Manhattan, Seattle, Washington D.C, and Silicon Valley. It will also appear in regions such as the Middle East, Europe, and Latin America. At each hackathon, sponsors including HPE, Amazon Web Services, and Tropo will open up their technologies to the AngelHack community and present various challenges. Prizes include an exclusive invite into the HACKcelerator; an invite-only program that offers a 12-week curriculum focusing on turning hackathon ideas into startup realities.
This year AngelHack's nonprofit arm Code For A Cause, is introducing the inaugural Code4Impact Award, which will challenge hackers to build technology that will have a positive impact on the world, people, or environment. At the end of the 9th Global Series, the top three Code4Impact Award winners will be invited to the HACKcelerator Program. One of those three teams will then be selected to fly to San Francisco for AngelHack's 5th Global Demo Day and pitch to some of the largest accelerators and investors in the world.
To learn more about the program, including eligibility, rules, and how to get involved, visit: http://codeforacause.co/code-4-impact-award. For a full list of cities for AngelHack's 9th Global Series, visit: http://angelhack.com/hackcelerator/events and use code: TimeFor9 for a free ticket.
For more information on attending or sponsoring AngelHack's 9th Global Hackathon Series: Anyone. Can. Code, contact Kelsey at (415) 754-0261 or email her at kelsey(at)angelhack(dot)com.
About AngelHack:
AngelHack is the world's largest developer ecosystem, helping to drive open innovation of tech products, platforms and brands with extraordinary smarts, scale and speed. Known as pioneers of global hackathons, AngelHack's more than 65,000 developers, designers, and entrepreneurs in 65 countries compete to build, test and launch new solutions over the course of a weekend. AngelHack's HACKcelerator program and other initiatives that connect ambitious developers with thought leaders and experienced entrepreneurs to help them become more versatile, entrepreneurial and successful as change-makers.
Find out more at http://www.angelhack.com.