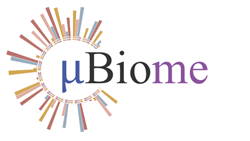 San Francisco, CA (PRWEB) February 18, 2016
uBiome, the leading microbial genomics company, has launched a Microbiome 7-Day Challenge featuring a comprehensive diet and lifestyle plan designed to refresh the microbiome for the New Year, exclusively designed by company advisor Dr. Robynne Chutkan, a leading gastroenterologist and bestselling author. Those enrolling for the Challenge will qualify for a special microbiome testing kit offer, so they can have their gut bacteria tested before and after the challenge.
The microbiome is the collective name for the trillions of bacteria that live in and on our body, particularly in the gastrointestinal tract. Too much of the wrong kinds of bacteria can make us vulnerable to all kinds of chronic health conditions, and having the right kinds are crucial for staying healthy. For example, good gut bacteria help us digest certain types of food that the body cannot process by itself, and they also play an important part in synthesizing vitamins and protecting us from ill-health.
Many experts, including Dr. Chutkan, believe that the standard Western diet and an over-sanitized lifestyle can starve our microbiomes of the right kinds of healthy bacteria which are vital for keeping individuals well. She therefore advocates a "Live Dirty, Eat Clean" approach in which individuals increase their environmental exposure to good bacteria, and change their diet so it includes foods which naturally boost their intake of healthy microorganisms.
uBiome's easy-to-use microbiome-testing service provides access to cutting edge DNA sequencing technology. A gut bacteria sample is conveniently collected simply by swabbing a piece of used toilet paper. One test is usually $89, but people taking part in the Challenge who buy one will get a second kit free of charge.
The Challenge features a delicious seven-day meal plan based on Dr. Chutkan's Live Dirty, Eat Clean Diet, which combines the best aspects of veganism and Paleo, and has recipes for breakfast, lunch and dinner each day. It features tasty dishes such as the Live Dirty, Eat Clean Smoothie and Roasted Root Vegetable Salad. The plan cleverly incorporates ingredients like tamari and kefir that are great sources of probiotics ("good bacteria"), and also microbe-boosting whole grains and legumes, which are helpful for their prebiotic function – providing food for the microbes to eat. There is also the option of a small amount of high-quality protein and fat from animal sources.
Dr. Chutkan says: "The Challenge is a way of eating designed to feed your microbes, and it can help you get healthy and lose weight. The approach has helped hundreds of patients in my medical practice get relief from complaints of gas and bloating and has been a crucial part of my therapeutic approach to more severe forms of dysbiosis and serious autoimmune diseases such as Crohn's and ulcerative colitis."
Dr. Chutkan is the author of "Gutbliss" and "The Microbiome Solution", and founder of The Digestive Center for Women in the Washington DC area. She makes regular appearances on The Doctor Oz show, and has been a featured expert on The Today Show, The Early Show, and The Doctors. She has also been featured in numerous articles in publications such as The Washington Post, Self, Shape, Healthy, Yoga Journal, Ladies Home Journal, Fitness, Women's Health, and the Huffington Post.
Jessica Richman, co-founder and CEO of uBiome, notes: "The Microbiome 7-Day Challenge is a fantastic way for people to make practical use of microbiome testing. We're honored to have Dr. Chutkan on our Advisory Board and appreciative that she's worked with us to devise this interesting way to participate in citizen science."
Dr. Zachary Apte, CTO and co-founder of uBiome adds: "The uBiome website makes it easy to explore the way your microbiome changes over time, so it's an ideal tool to discover the effects of a diet change such as the one Dr. Chutkan advocates."
For more details about the Microbiome 7-Day Challenge, including the two tests for the price of one offer:
http://www.ubiome.com/pages/microbiomechallenge
uBiome was launched in 2012 by scientists and technologists educated at Stanford and UCSF after a crowdfunding campaign raised over $350,000 from citizen scientists, around triple its initial goal. The company is now funded by Andreessen Horowitz, Y Combinator, and other leading investors.
uBiome's mission is to use big data to understand the human microbiome by giving users the power to learn about their bodies, perform experiments, and see how current research studies apply to them.
For more information on the Live Dirty, Eat Clean Plan:
Robynne Chutkan "The Microbiome Solution" (Penguin 2015).
Contact:
Orli Kadoch
orli(at)ubiome(dot)com
Ph: +1 (415) 691-7291