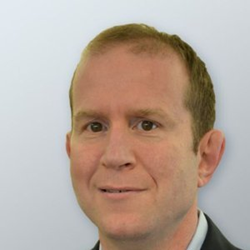 (PRWEB) February 18, 2016
INXPO, the leading provider of Live Online Events, Powered By Video, announced today that Aron Davidson will be appointed as the Vice President of Sales for the East Region. Based in New York City, Aron will be responsible for driving sales and expanding INXPO's rapid growth in key strategic accounts in the region. Aron's 15+ years of proven experience working with enterprise customers in the global Fortune 500 make him an ideal addition to the INXPO sales team.
Aron previously worked as the Senior Director of Sales at ON24, where he was focused on cloud based SaaS and service model deployments for some of the company's largest accounts. Aron specializes in helping marketers optimize their lead generation efforts, enhance customer engagement, and accelerate opportunities in their sales pipelines.
INXPO believes in building customer relationships that turn into long-term partnerships helping both parties meet their goals. In concert with its next-generation digital broadcasting platforms, the INXPO team has comprehensive experience working with customers to drive meaningful results from their video communication programs which is essential to their business. Aron commented on INXPO's approach to enterprise relationship building saying, "I am thrilled to join INXPO and work with the team to continue building upon their successes working with strategic accounts in the east region."
With the addition of Aron, INXPO expands the company's enterprise business development organization for marketing online events, training and development, and internal leadership communications powered by video. The company's customer portfolio includes enterprise leaders like Aon, Autodesk, Cisco, EMC, Gap, IBM, Microsoft, Procter & Gamble, UnitedHealthcare, and others. Aron's experience cultivating long-term business relationships and advocating for the customer will be a great contribution to the award winning team.
About INXPO
INXPO's next-generation digital broadcasting platform empowers organizations to reach their stakeholders through highly engaging online experiences — on any device, at any time. Through our Webcasting, Business TV and Online Event products, INXPO's clients deliver secure, on-air messages that matter, with innovative social tools that transform passive experiences into interactive ones and make their impact measurable. INXPO is the standard for TV-quality live video presentations. Our solutions are trusted by many of the world's most esteemed enterprises, to create memorable experiences.
To learn more about how INXPO can fit into your organization's communications strategy contact us at contactus(at)inxpo(dot)com or call us at (312) 962-3708.