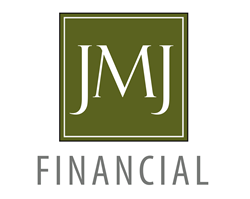 Miami Beach, FL (PRWEB) February 22, 2016
JMJ Financial, a leading investor in emerging publicly-traded companies, today announced that the firm will be a Gold level sponsor of the Second Annual Innovations Investor Conference, presented by SeeThruEquity and The Brewer Group. This year's conference will be held at The Ritz-Carlton in South Beach Miami on Monday, February 22, 2016.
"Innovations 2016 offers a great forum for JMJ to engage with leading companies in the small and mid-cap market," said Justin Keener, Founder and Portfolio Manager of JMJ Financial. "We are honored to participate as a sponsor this year and look forward to sharing our innovative financing solutions."
"The Brewer Group and SeeThruEquity are extremely thankful to JMJ Financial for their support and overall contribution to the growth of emerging companies," said Jack Brewer, Chief Executive Officer of The Brewer Group. "None of this would be possible without the generous contributions of our key industry sponsors."
JMJ Financial's primary investment vehicle, the QuickLoan, allows small publicly-traded companies the ability to access up to $500,000 utilizing a simple two-page promissory note. Capital of up to $2,000,0000 or more is also available to emerging life sciences companies through the JMJ Life Sciences Fund. With over 250 portfolio companies and a highly successful 16 year track record, JMJ Financial is one of the most active, stable, and reliable investors in the space.
For more information, please visit our website http://www.jmjfn.com
ABOUT JMJ FINANCIAL
Based in Miami Beach, Florida, JMJ Financial is a privately held investment firm that specializes in providing growth and development capital to emerging small cap companies. The firm is founded, managed, and funded by industry pioneer Justin Keener. JMJ is not a broker or finder; the firm invests its own capital into transactions designed to build long-term working relationships with a focused group of innovative companies. With over 250 Nasdaq, OTC Markets, NYSE, and OTCBB companies in its portfolio and a long and highly successful track record, JMJ Financial is one of the most active and reliable investors in the space. Please visit http://www.jmjfn.com for more information.
ABOUT SEETHRUEQUITY
SeeThruEquity is the premier and unbiased provider of microcap equity research and well-run, institutional and high net worth investor focused conferences. Since the inception of the firm in 2011, they have grown to over 175 companies under coverage and have successfully hosted 19 investor conferences. This conference will bring together over 40 presenting companies and over 400 attendees. For more information visit http://www.seethruequity.com.
ABOUT THE BREWER GROUP
The Brewer Group, Inc. (TBG) is an industry agnostic holding company with assets ranging numerous sectors. TBG's relationships with key international decision makers spanning government development agencies, financial institutions, multinational corporations, NGO's, and numerous leaders in sports and entertainment place TBG in a unique position to grow its portfolio. TBG takes pride in identifying companies whose goal is to make a social impact on the communities in which they serve. For further information, please visit http://www.thebrewergroup.com.