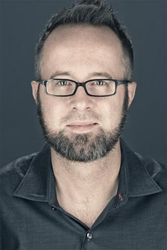 The partnership with Payable is another powerful way Honest Dollar is striving to meet the unique needs of independent contractors and, just as importantly, small businesses.
Austin, Texas (PRWEB) February 18, 2016
Honest Dollar, a retirement benefits provider dedicated to helping independent contractors save for retirement, announced today that it has partnered with Payable, the leading 1099 payments and taxes platform. The partnership furthers Honest Dollar's mission of providing 1099 workers access to retirement savings with the same ease and regularity as employer-sponsored retirement plans.
According to recent data released by Ameritrade, 70 percent of self-employed Americans don't regularly save for retirement and 28 percent don't save at all. Self-employed and 1099 contractors face more economic uncertainty than salaried W-2 workers. From managing irregular income and quarterly taxes to navigating benefits like health insurance and retirement, independent workers are left to handle complex financial necessities on their own.
Honest Dollar and Payable empower contractors with an easy, portable, and affordable way to save for the future. Starting today, the self-employed and 1099 contractors who are paid by companies using the Payable solution can find the best retirement options for their needs -- either a Roth IRA or SEP IRA -- and automate the amount they put aside each month. The service is offered at a discount to Payable users, with plans available for $4 a month.
Now, contractors can get covered with health insurance, dental insurance, and retirement savings directly from Payable.
"With this partnership, we remove another financial uncertainty for independent workers — portable retirement plans," said Tad Milbourn, Payable CEO. "Ultimately, we want to make working for yourself the obvious choice, not the riskiest one."
whurley, CEO of Honest Dollar, noted that the partnership with Payable is another powerful way the company is striving "to meet the unique needs of independent contractors and, just as importantly, small businesses. By partnering with Payable, we are offering employers a single source solution for scaling their businesses."
About Honest Dollar
Honest Dollar develops financial products for underserved audiences that work for everyone: employee, employer, and the economy. Honest Dollar's mission is to remove the barriers associated with setting up and maintaining retirement accounts for small businesses and self-employed individuals. Focusing primarily on IRAs rather than 401Ks, Honest Dollar offers retirement plans that benefit employees and freelancers with significantly lower fees. All Honest Dollar retirement plans feature funds professionally managed by Vanguard, the low cost investment giant.
About Payable
Payable strives to strengthen the 1099 workforce by creating an all-in-one platform for payments, taxes, and portable benefits for independent contractors. Since launching, the company has processed nearly a quarter billion in payments to independent contractors. Payable is backed by Redpoint Ventures, Freestyle Capital, Y-Combinator, and General Catalyst Partners, among others.