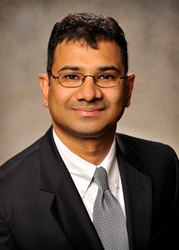 Gag clauses that prohibit consumers from publicly 'disparaging' a business go beyond protecting businesses from defamation because they also restrict or bar truthful statements
Alexandria, VA (PRWEB) February 22, 2016
As more consumers post their thoughts about companies online, more companies are using restrictive consumer contracts to forbid customers from writing a negative review, or to impose a fine for a negative write-up. But a bill making its way through Congress would forbid such "gag orders," according to a new blog post by Leslie Paul Machado, a shareholder in national law firm LeClairRyan's Alexandria office.
Machado's article notes that retailers have undertaken a variety of practices to avoid potentially negative reviews. One online retailer assessed a penalty of $3,500 against a consumer for a truthful, yet negative review, he notes. When the consumer refused to pay the penalty, the online retailer reported the penalty as a ''debt'' to credit agencies. Another online retailer prohibited consumers from even proposing to make negative public statements about the retailer.
But on January 1, 2015, California became the first state to "outlaw non-disparagement clauses in consumer contracts," writes Machado, in the posting on the firm's blog: Information Counts, which focuses on privacy, data security, information technology, and other issues that arise from the Internet, social media and other digital channels. Then, in October 2015, "the Federal Trade Commission filed suit against a company that sought to enforce a 'gag' clause to prevent unhappy customers from posting negative reviews and testimonials online. Now an effort to ban non-disparagement clauses in consumer contracts is proceeding on the federal level. The Consumer Review Freedom Act would prevent businesses from restricting consumers' reviews of their businesses."
Consumers increasingly rely on websites and other platforms that allow them to share information about goods and services and, as a result, to benefit from the experiences of others, Machado says, echoing comments by the Senate Committee on Commerce, Science, and Transportation. As the Committee noted: "While businesses are at times frustrated by what they perceive as unfair criticism, 'gag clauses' that prohibit consumers from publicly 'disparaging' a business go beyond protecting businesses from defamation because they also restrict or bar truthful statements."
"The bill unanimously passed the Senate in mid-December and has moved on to the House, where a similar bill was introduced last April," says Machado. "Businesses should stay in contact with their legal advisor to track this proposed legislation, and may wish to revise their contracts to comply with this evolving legislation."
The full blog post is available at informationcounts.com.
About LeClairRyan
As a trusted advisor, LeClairRyan provides business counsel and client representation in corporate law and litigation. In this role, the firm applies its knowledge, insight and skill to help clients achieve their business objectives while managing and minimizing their legal risks, difficulties and expenses. With offices in California, Colorado, Connecticut, Delaware, Georgia, Maryland, Massachusetts, Michigan, Nevada, New Jersey, New York, Pennsylvania, Texas, Virginia and Washington, D.C., the firm has approximately 380 attorneys representing a wide variety of clients throughout the nation. For more information about LeClairRyan, visit http://www.leclairryan.com.
###
Press Contacts: At Parness & Associates Public Relations, Bill Parness, (732) 290-0121, bparness(at)parnesspr(dot)com or Marty Gitlin (631) 765-8519, durangitlin(at)optonline(dot)net