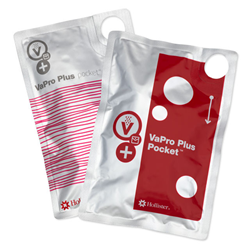 Hollister Continence Care is fully committed to providing products, services and support to help healthcare professionals provide personalized patient care.
Libertyville, IL (PRWEB) February 23, 2016
Hollister Incorporated, a global healthcare products and services company, has been awarded a group purchasing agreement for General Urological Products with Premier, Inc. Effective March 1, 2016, the new agreement allows Premier members, at their discretion, to take advantage of special pricing and terms pre-negotiated by Premier for General Urological Products.
"We are honored to be recognized by Premier for our urological product portfolio," said Carolin Archibald, Vice President, United States & Canada for Hollister Incorporated. "Hollister Continence Care offers a broad portfolio of options for bladder management beyond indwelling catheters. Our intermittent catheters range from quality straight and coudé catheters without lubrication or with a hydrophilic coating, to our innovative line of "touch free" catheters with a protective tip and sleeve, including the recently launched VaPro Plus Pocket™ catheter."
Broad portfolio of continence care products
For the millions of people who use intermittent catheters, keeping their independence is everything. The VaPro Plus family of intermittent catheters are the only prehydrated and ready to use hydrophilic catheters with a protective tip and sleeve and an integrated collection bag. The VaPro Plus Pocket catheter in a compact package is designed to meet the needs of catheter users by providing ease of use, protection and discretion. This hydrophilic catheter is touch-free, allowing users to focus on what's important to them and to stay independent.
Also available, Apogee™ catheters offer trusted quality and comfort at an affordable price. Apogee catheters are an excellent choice for intermittent catheterization needs of many clinicians and patients. The Hollister Continence Care line also includes the Advance Plus™ family of "touch free" intermittent catheters with an integrated gel reservoir and collection bag. Urine collection devices such as male external catheters and leg bags, which are designed for comfort and ease of use, are also available on the Premier group purchasing agreement with Hollister Incorporated.
Additionally, Hollister Incorporated offers education and services such as Secure Start™ services for catheter users. "Hollister Continence Care is fully committed to providing products, services and support to help healthcare professionals provide personalized patient care," said Sal Mancini, Vice President Professional Relations and Clinical Education. "Our complete line of quality products and services enable us to provide more comprehensive support to both healthcare professionals and the patients they serve every day."
Premier is a leading healthcare improvement company, uniting an alliance of approximately 3,600 U.S. hospitals and 120,000 other providers to transform healthcare. With integrated data and analytics, collaboratives, supply chain solutions, and advisory and other services, Premier enables better care and outcomes at a lower cost.
About Hollister Incorporated
Hollister Incorporated is an independent, employee-owned company that develops, manufactures, and markets healthcare products worldwide. The company manufactures products for ostomy care, continence care, critical care, and wound care, and also develops educational support materials for patients and healthcare professionals. Hollister Incorporated has been serving healthcare professionals, patients, and consumers for ninety-five years, and is committed to making life more rewarding and dignified for people who use the company's products and services. To learn more, visit Hollister.com.