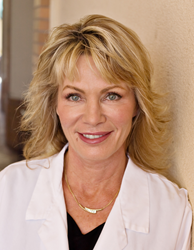 Our goal is to make every person who walks through our door feel great about themselves – and partnering with Dress for Success only helps to further that ambition.
Tampa Bay, FL (PRWEB) February 22, 2016
We all have at least one thing in common: everyone wants to look their best, and for one night this month, February 25, everyone attending Skinspirations 4th annual Oscar party can dress up in their finest and contribute to a good cause that helps others look their best too.
Once again, Dr. Cynthia Elliott is throwing open the doors of her nationally recognized cosmetic medical facility between 5 p.m. and 7:30 p.m. and hosting a gala Oscars party where attendees can arrive in A-List evening attire (though it is not mandatory) and enter a series of raffles for dazzling prizes that range from professional skin care and makeup to the same non-surgical cosmetic treatments the stars use.
The glamorous party is a benefit for Tampa Bay's Dress for Success organization, a non-profit organization with a mission to promote the economic independence of disadvantaged women by providing professional attire, a network of support and the career development tools to help women thrive in work and in life.
"Our goal is to make every person who walks through our door feel great about themselves – and partnering with Dress for Success only helps to further that ambition," said Dr. Elliott.
Skinspirations has a reputation for achieving excellent results through effective nonsurgical procedures utilizing state of the art technology with minimal to no downtime.
Dr. Elliott and her team at Skinspirations are well-known for working to help the community in which they live and operate. Being beauty and aesthetics professionals, they are keenly aware of the need for programs such as Dress for Success and are doing what they can to make a contribution.
"It goes without saying that feeling good about your appearance builds confidence," Dr. Elliott said. "When someone feels good about his or her appearance, it helps boost their initiative and communication skills. It can spark a real change."
For each donation item attendees bring from the wish list for Dress for Success, they'll receive a ticket (up to 5) to be entered into raffles for prizes that include Botox treatments, a Coolsculpting Cycle, gloMinerals makeup, SkinMedica treatments, products, Latisse & more! Raffle tickets will also be available for purchase $5 each (up to 5).
For every friend attendees bring who is new to Skinspirations, they'll be entered into a raffle for a chance to win a $250 Skinspirations gift card. Space is limited to the first 50 guests to sign up.
Exciting live demonstrations will include: Coolsculpting treatment with the Coolmini applicator; Injectable Lip Enhancement with Juvederm by Kate Dellangelo, ARNP-C; a Botox treatment by Dr. Chase; a Liquid Facelift with Voluma by Dr. Elliott and a SkinMedica Vitalize Chemical Peel by aesthetician Gale Pingleton.
There will also be makeup applications by Glo makeup artist, Kara Hively, refreshments by Catering by the Family, Oscar party trivia for prizes including featured treatments and products and party-only specials for those in attendance.
Event info:
"Night at the Oscars" Event
Date: Thursday, February 25th 2016
Time: 5:00 p.m.- 7:30p.m.
Where: Skinspirations
13577 Feather Sound Dr.
Suite 350
Clearwater, FL 33762
R.S.V.P. Only
(Oscar worthy attire encouraged but not required.)
RSVP: call 727.571.1923 or email customerservice(at)skinspirations(dot)info
About Dr. Cynthia Elliott and Skinspirations:
Cynthia Elliott, M.D., is the owner of Skinspirations, located in Clearwater, Florida. Dr. Elliott obtained her M.D. from the University of Illinois College of Medicine, and then completed her residency in Emergency Medicine at Denver General Hospital and the University of Colorado Health Sciences Center. She has been on staff at Bayfront Medical Center, St. Joseph's Hospital, University Community Hospital and Mease Countryside Hospital, and has served on the faculty of the USF School of Medicine. Dr. Elliott currently serves as an expert witness in Cosmetic Medicine for the Florida Board of Medicine. Her company, ExpertEsthetics, provides online video training in advanced injection techniques, as well as hands-on technique training for other practitioners. Dr. Elliott is also a national and international trainer for Cutera Lasers, training other physicians in the use of aesthetic lasers with skin of all colors. Skinspirations specializes exclusively in rejuvenation, enhancement and anti-aging treatments for the face and body. With her staff of aesthetic experts, you know you'll get the best results obtainable. Dr. Elliott has been in practice for over 20 years, and has the experience and reputation to have been chosen by the makers of Botox® Cosmetic and Juvéderm to train other physicians and practitioners in her techniques. For more information, visit http://www.skinspirations.com/.